Home
›
Scope's online community
Welcomes and introductions
PIP Assessment Home Appointment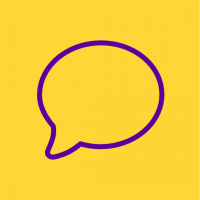 Jaxter
Member
Posts: 5
Listener
Hello everyone,

I am a newbie - I read the forum previously lurking in the shadows. I attended an assessment at 8:30am this morning - despite desperately trying to get a home appointment as my mental health conditions have left me all but housebound. A home visit was requested when the PIP renewal was sent,.my housemate who is forced to act as my carer completed the form on my behalf as I cannot concentrate and often misinterpret questions. Thus when I received an appointment to attend a centre for this assessment, I telephoned immediately and asked that they reconsider forcing me out of my comfort zone and provide a home assessment as they had done three years earlier. The appointment was cancelled whilst they 'reconsidered this'. I then got another appointment for assessment through, again asking me to attend the centre with no reference of my request for a home visit being declined. Once again, and greatly distressed I telephoned and spoke to someone on 13th Feb at approx 13:00 asking that I get a home visit, as the new letter/Appointment from Independent Assessment Services had no mention of it. The appointment was once again cancelled whilst they 'reviewed' the request. So imagine my shock and surprise when a letter came through dated 13th Feb stating that their 'Health Care expert' had reviewed and declined a home visit. That I would be required to attend the assessment at their offices.

I was up most of last night, getting only a couple of hours. Worse I would have to take a park and ride bus into the city to get to the early appointment on time!

At the assessment I was beyond stressed and anxious and found communicating extremely hard so my housemate answered 98% of the questions. When she mentioned the home visit had been declined the 'nurse' carrying out the assessment replied, 'Oh we don't do home visits.' So why is it offered by the DWP if there is zero intention of actually providing this service for people who find leaving the safety of the four walls that surround them? I have agoraphobia, I have only left my house 3 times in the past 12 months it is always stressful and painful due to the tension in my body. One of those times was for an ESA assessment in June of last year. I was placed in the support group. Which is the first time my housemate/carer has not had to contest the outcome of an assessment. Why was the assessment for ESA not suitable for PIP given it is for the same illnesses. Why are there two different assessment locations? What it must cost the DWP I do not know. I do know the cost to my well being is high. I am very, very stressed right now and angry.

I will update the outcome of the assessment. Please forgive me if this post reads like a rant or makes little sense in places. I have terrible trouble focusing for too long and for someone that can touch type it has taken me far too long to write.
Best wishes and good luck to all those facing this nightmare.