Home
›
Scope's online community
Disability aids, equipment and technology
NHS wheelchair services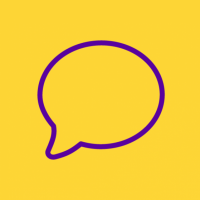 jaja
Member
Posts: 76
Pioneering
Hello there,
I need to make a decision and was hoping for an opinion or two.

I have been offered a chair by wheelchair services. It arrived today. There are some problems with it and I have to decide whether to accept the chair or ask for a wheelchair voucher and self-fund the rest.

I'm not going to say the brand of the chair. It doesn't seem fair but these are the issues with it for me.

- The seat is uncomfortable as it's a hard metal base with a cushion over the top. The cushion is hard.

- The seat/leg position isn't right for me the pads behind my calves put my legs in an uncomfortable position.

- It feels a couple of inches too wide in the seat - is this normal?

- the position of the footrest means my feet are quite forward rather than further under my chair.

- When I was assessed I was told I would need a ramp for a 'step' that is maybe 2cm high. It isn't a step really but I was told it wouldn't go up and down it. The problem is all the pavements and drop curbs are more than that where I live. How is this going to cope outdoors?

- I won't be able to get it in the car myself and my friends and family wouldn't be able to either.

- It is hideous. I sure people are going to say it doesn't matter but it does to me. I am used to using a chair but this one is truly awful. It has a neck brace type thing. I have no issue with my neck and my condition doesn't affect my neck so I really don't need it but when I asked I was told it was regulations.

I would welcome your opinion, advice, and suggestions. 

Many thanks

Tagged: