Home
›
Scope's online community
Undiagnosed and rare conditions
I have no idea XD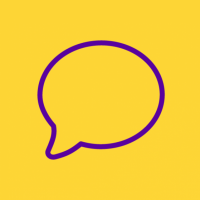 Adventium
Member
Posts: 31
Connected
Been ill for a long time. Pain, mostly. Spinal, chest, joints, all difficult to deal with.
It has been blamed on a lot of things, drinking (I don't drink...at all, never have), bad posture, Psychosomatic pain...
Today, my blood test came back showing elevated CRP. Not high high, but borderline high. I'm not sure what this means...but the docs seem to be taking me seriously now.
They are going to check me out, physically, as high Urea, so maybe gout, but no swelling, and no redness anywhere. Told the doc on the phone, and she decided that I probably don't have gout, and will need to see a rheumatologist.
I asked to see a rheumatologist around a year ago. Was totally ignored.
I feel vindicated. Finally the docs are listening, because I had a new doctor, and asked for a test for rheum screening
Fingers crossed eh?
Any questions, please, feel free to ask. Just posting for the conversation, and to get it out ^^