Home
›
Scope's online community
Universal Credit
Am I likely to be judged temporarily unfit for work?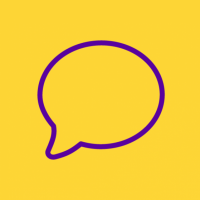 Roxyloulou
Member
Posts: 2
Listener
Hello I'm hoping someone can give me some advice please.
My GP has signed me off sick from my job since November I'm awaiting a knee replacement operation soon hopefully in the next 2-3 months. I've had my work capable appointment they have come back and said I'm fit for some work. I'm a care assistant at present I can't do that due to swollen painful knees and using a walking stick. I've NVQ 3 and have been in this job for 3 years the hours are good as I'm a single parent of 2 on universal Credits.
I am only 42 and My consultant wouldn't be doing my knee surgery unless I didn't need it. I'm bone on bone on. I struggle with pain day and night and take strong pain relief to get me through the day. When I told them I can't do my current job as I'm on my feet all shift it's a busy home. They said I need to look for another job! I don't want another job I love my job. And once I'm fit I will be going back. I can't see another employer giving me a job that I have no experience in as I've done all aspects of care all my working life. Not just that who's going to give someone a job knowing in 2-3 months or sooner they are going to be having a operation which will result in being off for 3 months. Then once fit I will be going back to my care job!! I only want to be temporary unfit for work is that such a thing? 
I'm going to appeal the decision. Am I likely  to get a temporary unfit for work. I'm going stir crazy at home I want to be back at work but I'm in a great deal of pain. How can they ignore what the GP has said? 
Any advise will be greatly received.
Thank you