Home
›
Scope's online community
Carer's allowance
Universal credit advice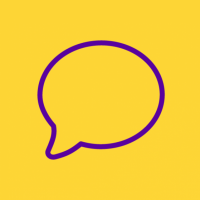 Rascat0108
Member
Posts: 11
Listener
Hello all 

so I'd been employed for 25 years ever since I was 16, had an accident December last year which has resulted in me having a permanent disability. I am unable to do my current job role with my disability however I am still on maternity leave and in receipt of smp. I have applied for UC to help with rent ect as obviously my earnings have drastically reduced.

i have also successfully applied for pip and have been awarded standard daily living and higher rate mobility.

i have 3 children under the age of 5 and split with my long term partner summer last year.

now since my accident my mother has been living with me to help care for me and the children, my mum has since gotten quite ill herself ( feel terrible about this) and I have insisted she can no longer carry the load of looking after us all.

my ex and the father of my children  has now offered to help care for me and the children but as it involves him quitting his job to do so he has asked to move Into my house so he doesn't have to worry about finding rent money every month.

we have a good relationship for the sake of our 3 children I sleep in one room with baby and boys and in one room together so there is a spare room.

my question is if he quits his job will he be able to apply for uc in his own right even though at my address? And would he be eligible for some kind of carers allowance to make up for the loss of his monthly pay?

my care is pretty full on, dressing, preparing all the meals, bathing , toileting ect so it is full time round the clock thing plus with the children..... sorry for long post hope for some advice !