Home
›
Scope's online community
Parents, carers and disabled parents
Paid Carers if they are family! Coronavirus dilemma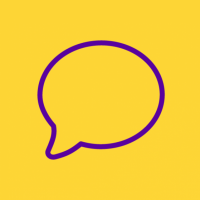 19681989
Member
Posts: 41
Connected
Dear all, I have a dilemma. My son has severe LD /autism he struggles with carers won't have them so last year I  employed his half sister (who doesn't live with us). She does around 10-15 hours a week. 
With the coronavirus situation, she has not been for over 2 weeks.
I have asked for clarification from my support services broker but have not recieved any advice. 
They is only me I live alone with my adult son he is up all night  until 4-5am (this is since he has started a new med  citalopram, and I'm struggling. I'm getting impatient with him which is not fair on him.
However, everyone is in lockdown and I would feel guilty allowing my daughter too come even though she is a paid P. A with the local authority.
 I have put her on furlough for the time being, paid. . 
She has been ringing him everyday and face timing him to cheer him up. 
I do not have a partner or sadly any friends or other family  to turn to, communicate with.
My first question is 1.is it even allowed,? I do 'not want a fine.
2.moral dilemma, what would you do?

Thank you in advance. Keep well. 
Tagged: