Home
›
Scope's online community
Coffee lounge
Don't Know What to Eat!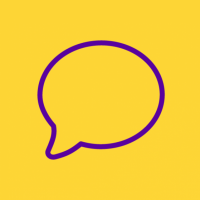 NudeJude
Member
Posts: 3
Listener
Hi everyone

I'm new here, so not really sure if this is the best place to post, but perhaps someone will point me in the right direction if I've got it wrong?  

Anyway, my name is Judi, I live in Wales, and have been disabled with a back problem for the last 20 years.  I have to take a lot of medication to try and keep the pain under control, and over the last 2 years it's really affected my taste buds, to the point where most food, other than sweet things doesn't taste right.  My poor husband, who does all the cooking in our house, is desperate to find something that I will really enjoy, but I just can't some up with any ideas for a healthy meal that I will enjoy, and of course eating just sweet things does tend to pile on the weight as I can't exercise.

So my question is, does anyone else suffer this problem, and if so, do you have any ideas on what I can try, as he's at the point where he'd sooner feed me sweet stuff than see me forcing down food that tastes awful day after day?