Home
›
Scope's online community
Disabled people
Quotes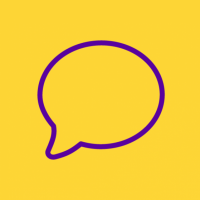 WestHam06
Member, Scope Volunteer
Posts: 1,358
Pioneering
Hi all, 
         Thank you for taking the time to read this and I hope this finds you well during these difficult times. I hope it is ok if I am please able to share this with you as I know that it really helps me. I have Cerebral Palsy and this mainly affects me physically, however at times it can also have an impact on me emotionally.  As I have matured I have found ways to help me work through this and one of the ways is to read an inspirational quote. I was given many of these when I was encouraged to do this and I wondered if it would please be ok if I share a few. 
'The best view comes after the hardest climb' 
'You must do the things you think you cannot do' 
'Believe you can and you are half way there'
'A champion is defined not by their wins, but by how they recover when they fall' 
'It is our attitude at the beginning of a difficult task, which more than anything, will affect it's successful
outcome'. 
'Keep your face always towards the sunshine, and the shadows will fall behind you'
'I can't change the direction of the wind, but I can adjust my sails to always reach my destination'

'Nothing is impossible. The word itself say I'm possible'

Thank you for letting me share.