Home
›
Scope's online community
PIP, DLA and AA
New PIP claim refused, old claim pending 2nd FfT Tribunal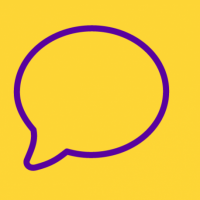 louangel311
Member
Posts: 39
Courageous
Hi guys, REALLY need your advice! This is quite complex, so I will bullet point for ease of reading : )
- I applied for PIP in Jan 2018.The claim is all related to mental health, I cannot leave my home unless with my mum, and that's only for appointments. I live in a "bubble", cannot engage with people apart from via email/text/online. I see nobody but my Mum.
- Refused - I scored 2 points re help mixing with people & 4 points on Mobility - needs prompting to go on a journey. Not enough points to qualify for PIP.
- Applied for MR - refused
- FtT on 2 May 2019 - they spoke to me like i was something they'd stepped in - they agreed with DWP - appeal refused.
- I requested their Statement of Reasons - contradictions all the way through - and no reason was given as to why they didn't consider higher mobility descriptors
- Leave to appeal granted to the UT on errors of law - I was successful - I now have a newly constituted FtT panel set for a telephone hearing on 23rd June 2020
- I applied again for PIP on 6.1.2020 (although the DWP insist it was 26.11.19!)
- my health has deteriorated since my claim in 2018 - I have been moved from the UC LCW group to the LCWRA  group (I appreciate it's a totally different benefit) & had started therapy with Birmingham Healthy minds & then..........we went into lockdown - The therapy was a two pronged approach -  phone calls and visits from a support worker to try to get me out of the house and they had to stop.
- I had my PIP telephone assessment on 18 May 2020 (due to Covid 19). I had previously cancelled TWO f2f appointments as I couldn't travel there & they refused a home visit.
- I received their decision this morning - 0 points for anything
- I have asked for a copy of the assessor's report & will submit an MR.
This is where I really need your advice. I was a solicitor prior to becoming ill. So........I can throw every piece of case law at them that they've discounted or ignored. BUT..........I feel that because I'm intelligent, can write well & can still use the skills I trained for 20 years ago..........I get penalised & they don't take my illness seriously. So........do I do this or not?
The UT's decision regarding my first  PIP claim is completely scathing of not only the DWP's stance, but also the first FtT's decision. As this was a totally separate claim - can I submit any of the judge's findings in my current MR? 
Do you feel that if you are a claimant that will fight them all the way and then reapply, this goes against you?
I hope all of this has made sense and really would appreciate your thoughts.
Louise 
This discussion has been closed.