Home
›
Scope's online community
PIP, DLA and AA
PIP UPDATE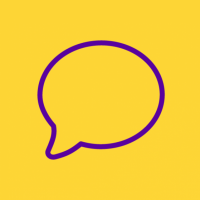 samfits99
Member
Posts: 155
Courageous
I am not sure on names who keeps asking the same questions but I've made it a lot easier for yourself as I made the query today with DWP PIP on the phone.
someone asked on here can you get your PIP2 Copy ( original) one that you filled out when you first claimed and the answer is Yes Yes Yes!!! irrespective of how many years ago it was. I have also requested a copy from 3 years ago and they even said they have it all and even my signature so your fine. I also requested a copy of the HCR as well. 
so if you want to request it you can. even 3 years ago! they said I should have it latest Saturday so I'm happy. 
The lady Jane was lovely. She even said it's handy having it as you can use that against your new one so you no what you have put ect ect. she even said it's a good way of being awarded it again assuming things haven't changed worse or good. but can't say for certain. 
She was lovely. so if your worried that you don't have copies and people say you can request it as it's a few years old ignore them! as you can. mine was like 50 pages long! she said I will print them off now and send them to you. I would be due my review letter in September but she said I'm looking more like November / December now.