Home
›
Scope's online community
PIP, DLA and AA
PIP phone assessment advice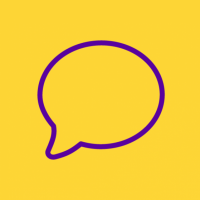 Adora858
Member
Posts: 23
Courageous
Hi everyone, I'm really new here so I hope this is the right place to ask.
I've got my PIP phone assessment this week. It's my first one, I've never claimed before, and honestly I'm so scared about it that I feel physically sick (I've felt like this the past couple days, but as the assessment gets nearer it's been getting even worse). Does anyone have any advice?
For example, when answering the questions, is there anything particularly useful to remember to say - e.g is it more helpful to give a general overview, or to use specific examples? Examples of when it's really bad? And, will they care much about how things make me feel (e.g being unable to do anything for myself makes me feel incredibly depressed and suicidal on a daily basis), or will me talking about how bad I feel come across badly? If they ask something like 'Can you eat and drink unaided?' is it reasonable for me to say 'I can't eat/drink unaided at all', because that is the reality of it (if my husband isn't there to prompt me, I can't eat - when he is away I can't eat anything), even though if you held me at gunpoint and forced me to do it I could technically do it?

Are there any specific do's or don'ts for a telephone assessment? I'm incredibly grateful to be able to do a telephone assessment, rather than see someone in person, but I'm scared that I won't come across very well over the phone, and I'm quite scared that I might cry. I know there's always appealing a decision, and I shouldn't be so scared about making a mistake, but our finances are really not great due to me being unable to work and my husband having to work part time to look after me - I feel like if I mess this up then it'll be really bad.

As a final point - how long on average is it likely to take after my assessment for me to receive a decision? I've heard quite a few different things on the internet.
Thanks in advance, and sorry for the long post.