Home
›
Scope's online community
Universal Credit
disabled students UC: term vs vac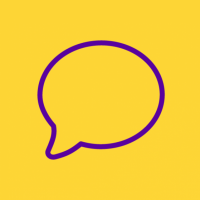 quinq
Member
Posts: 10
Listener
Hi hi, 
I know I just made a post about UC but this is a separate issue really. If a disabled student has managed to get on UC, they take into account your student loan and/or grant as income, but only during the academic year. If you have a big student loan or a small UC entitlement, or a partner's income, etc, it's entirely possible to be entitled to £500 a month when student income isn't taken into account, but £0 when it is. So, what happens for those 9 months of the year when you get nothing from UC? Does your claim end? Do you have to start a whole new one in the summer, with the waiting period and the new assessment periods and stuff?
A worked example (visual table below if it helps); if your assessment period is 22nd - 11th and your term starts on the 6th October, you have student income from the assessment period 22nd Sep - 11th Oct onwards. Until the period in which the longest break in studies begins; say your final term ends 18th May, you have "student income" until 21st May, in the eyes of UC. So that leaves you with 8 assessment periods with student income taken off your UC.
Since normally you can only do a simple re-apply within 6 months of your final UC payment, what happens now, 8 months later? Starting all over again and having your income reassessed all over again seems light an absolute nightmare, not just for us but for them as well! The whole student income thing is obscenely complicated and if the assessment periods change, it changes!
Anyone have experience with this?