Home
›
Scope's online community
PIP, DLA and AA
MR and Assessment Report advice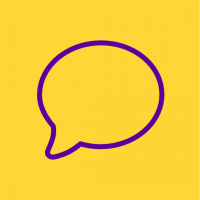 Adora858
Member
Posts: 23
Courageous
Hi guys, 
I had my PIP assessment on the 3rd of July, and called up on the 10th July to ask for my assessment report to be sent out. The man on the phone said that he would put in the request, but that it could only be sent out once the decision maker had looked at it, and then it would be sent by second class post.

Today I received my actual decision letter. I got 2 points for daily living, and 0 for mobility. I know this happens to a lot of people, so I shouldn't be too upset, but honestly I'm heartbroken. I've been struggling for a few years now, and hidden away from people so they wouldn't see how bad my life has become, and it feels like the one time I managed to pluck up the courage to talk about it, I've not been believed at all. Please forgive me for the negativity, I'm just very daunted about the process ahead.

Anyway, for my actual questions: 1. I know I have a limited amount of time to send off an MR letter, so I want to get started pretty soon, but I haven't yet received my assessment report. I think I would prefer to have a look at this, before doing my MR letter, as I'd like to see exactly what was said (e.g the decision letter says I was calm and relaxed during my assessment, but in actuality I struggled to get my words out and broke down crying multiple times, so I would like to see how this is described in the assessment report). Is there a chance my assessment report hasn't actually been sent out, and isn't likely to arrive? I'm scared to call, but if its the right thing to do to call and check its been sent then I will.

2. Does anyone have any advice for my MR letter? I felt like I included pretty much everything that was relevant in my initial claim form (I followed the advice on here, to talk about how my conditions affect me, the frequency of issues, used lots of real life examples, etc), so I worry I would be repeating myself in my MR. Is this okay? For example, I wrote on my form (and said in my assessment) about how I can't eat or drink when my husband isn't home, and how he had to come back early from his dad's funeral because I was very unwell from being unable to eat/drink - I think this is a good example of my issues, but will they be annoyed if I just repeat this same example in my MR? (for context, I got no points for the preparing food or eating/drinking categories).
Additionally, I've heard online it's good to write in my MR letter how many points I think I should have got for each category, and why, but will this go against me if I claim 'too much'? I honestly, truthfully, think I am due 8, 4, 0 (due to having no official meds/therapy), (unsure, please see below), 2, 0, 0, 8, 2. But I realise this adds up to 24 points (not including the washing category, which I will mention in a sec), and I dont want to seem like I am asking for too much?

Lastly, the washing and bathing category. If the descriptor for 8 points was just 'cannot wash and bathe at all', I believe I would get 8 points due to being unable to do this reliably/the appropriate amount (I have a shower generally once a month, sometimes as little as once every 6 weeks, and this is clearly not an appropriate amount). But it says 'cannot wash and bathe at all and needs another person to wash their entire body'. The last part doesn't really apply to me (I don't need physical assistance to wash my arms/chest, for example). Should I lower my points to one of the lower categories?

Please forgive me for the long post/all the questions, and thank you in advance for any advice.