Home
›
Scope's online community
PIP, DLA and AA
PIP Mobility & Daily Living Award have different end dates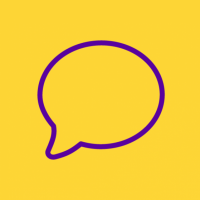 Lisa92
Member
Posts: 4
Connected
Hi,

I just wanted to see if anyone else knows if this is possible.

I was awarded Standard Daily Living and Enhanced Mobility components of PIP in Feb 2020 via Tribunal. My documents from the court advise this is for a period of 3 years leading up to July 2022. The court did say however the time-frame is a recommendation to DWP and they can choose not to abide by it if they wish. However upon looking at my paperwork tonight I can see on my "Certificate of Entitlement" that my Daily Living is awarded to July 2022 (3 years from claim start) and my Mobility award is until July 2020 (1 year from claim start)

I clearly didn't read it word for word when I got it but assumed as my Daily Living showed the 3 year time frame DWP had in fact agreed with the Tribunal Decision. 

I have reread all the tribunal paperwork and this clearly shows the same date for both components (July 2022). Is this likely to be a typo from DWP? Or is it in fact possible they have selected a smaller award time frame for Mobility?

I have had nothing from DWP in recent weeks, nothing since my claim was settled and back paid in March. Nothing to renew or anything of the sort?

I plan to ring PIP Enquiry line first thing tomorrow morning but of course this is now playing on my mind and I cant find anything, anywhere that says the dates could be different for each element of the award?