Magic superseding Science?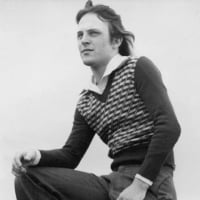 I figure that this must be a new process for my local hospital and must also be fairly recent.

4 or 5 weeks ago I went to A&E with new issues as well as my ongoing ones. I got a junior doctor to assess me and she didn't listen when I asked not to put pressure on my right shin because the ongoing spinal issue has damaged the nerves so much over the last 15 years that now they report massive pain when touched. Having decided my diagnosis must be wrong because it was "spontaneous neuropathy" she asked who it was who told me the wrong diagnosis/ I told her it was her boss, the Senior Consultant and head of Orthopedics. Glossing swiftly over that she then decided I didn't have much of an issue with my neck, at which point I reminded that it is a pressure problem and testing me lying down and without being on my feet for a few hours would have obviated any problem anyway. She walked off in a huff.

A couple of weeks back I had to go to A&E again because I fell off mu bed backwards and landed on my skull/ I may have blacked out briefly so they went to town on precautions which culminated in an x-ray (CT scan) of my neck. No fractures but it did show that I have a new issue. Already having a rupture fused and a second needing surgery (which I'm not allowed as a Senior Consultant made a mistake and then the department mad a second mistake covering it up) it also seems that I now have a second untreated rupture in my neck. After an argument with a nurse who insisted it was part of my lower back problem (it isn't because that type of damage doesn't show up on an x-ray (too subtle). However, I was refused access to Orthopedics to discuss the problem and a referral has been refused.

I assume as the science shows one thing but the doctors know different and know it doesn't need investigation that they are using some sort of new thuergy to divine instant inspiration and results. I would be curious what type of magic it actually is because last time I checked they were supposed to be using scientific procedures. It might be helpful to know so that I can ask them to use the same sort of magic to repair the damage.

Meanwhile, at home, I am getting more and more issues with using the bed to sleep in rather than sleeping on the recliner and every morning is becoming more and more of a nightmare with pain and lack of hand and arm control. I will have to continue this as the people who manufactured the chair have threatened me that if the same problem happens again they will not cover the replacement a second time.I find this rather curious as they define the problem as a "manufacturing fault"/ With the major problems I have had trying to manage with the chair broken I cannot cope with losing use of it again so will have to be careful and that means using the problematic bed more often. I wonder if the chair people also use magic to figure their problems out?

Today is a bad day, pain, issues, problems all getting too much and when added to the support that was taken away and not replaced it's all getting far, far too much to cope with. I'll see how the day goes but if it goes downhill (like most days) then I might not be around tomorrow. No point ringing anyone like the Crisis Team as they have assessed me 4 times as being someone else's problem and don't want to know.

TK
"I'm on the wrong side of heaven and the righteous side of hell" - from Wrong side of heaven by Five Finger Death Punch.
Comments
Brightness
Categories
12K

Talk about your situation

21.2K

Talk about money

4K

Talk about your impairment