Home
›
Scope's online community
PIP, DLA and AA
PIP Telephone assessment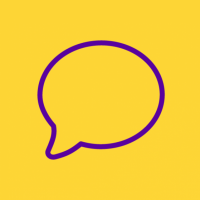 giddeon
Member
Posts: 15
Listener
Hi there everyone, I'm new so thought I'd say hi first of all.
I suffer from various mental health problems.  Major depression - tr. GAD and mixed personality disorder BPD OCPD mostly with a shake of APD & DPD when I have switch to that which has happened during recent times.
My AR1 review form was returned in Feb and my PIP if not renewed was due to end 8th June.  I filled in the forms very poorly and I have to admit aggressively complaining about them removing many many points from my award for care after I had to refill a new claim when I informed them of a change of circumstance and that my physical health had improved.  I sent no recent evidence about my condition. That experience has lead to me not telling them when I've had other changes of circumstance such as the recent crisis where I became severely suicidaly depressed & agoraphobic.  I've been in a real state and had multiple referrals to the local home treatment/crisis team who kept me out of being admitted to the wards again.  I was in no state to be dealing with DWP and didn't want to rock the boat again even though this time it's a worsening of condition not an improvement. 
During this time (more recently as the crises abated a little) I've rang DWP twice to find out what was going on.  The first time as my SDP was removed from my ESA - the guy on the phone said he didn't know why as my claim showed on the screen as being extended until December.  He also said my report had been received back from IAS and was just waiting for a decision makers decision.  My ESA claim was rebuilt putting the SDP element back and I continue to receive payment as well as my PIP at standard rate care only.  
I rang a second time last week as Id  not received the letter explaining my award was extended to December.  The guy this time said they were working through backlog and that I would soon receive a letter with a date in for a telephone assessment!  I said to him that I had been given the information by the previous guy that IAS had returned their report and it was just waiting on a DM but he said that wasn't the case and I would need to have a telephone assessment.

Im currently waiting, dreading that invitation as I've never had anything other than a paper based assessment from the forms and supporting letters/reports from my mental health team.  I've always maintained Im not up to a face to app and that there would be a likelihood of me completely breaking down and not being able to complete it, or worse case scenario I would get triggered and angry and go off on them. I'm not proud of this and am not a violent man I just hold great shame around my multiple suicide attempts and self harm episode's and having to or being expected to answer questions around these subjects upsets me a great deal. The worry of going through even a telephone assessment is consuming me and I don't feel I can go though that either.  Think it may be even more scary and anxiety provoking having to speak about such things on the phone with a stranger than F2F.  I don't feel able to handle any of it!

My question is that having not yet received a proposed assessment appointment if I gather together recent letters/reports from my care co and psychiatrist and send them off will they take them into consideration or am I too late?

If I'm not too late who do I send them to?  DWP or IAS?  I intend to put a letter in myself stating I would like them to use a paper based assessment again as they have on the past.

sorry for the essay on my first post!

Gid