Home
›
Scope's online community
PIP, DLA and AA
PIP MR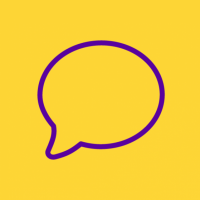 humbug11
Member
Posts: 1
Listener
Hi all, 
First time posting here, I've been reading a lot of posts on here since putting my claim in for PIP and just wanted to share my experience of a positive outcome. 
I started my first claim for PIP on the 5th February this year, had a telephone assessment on June 8th and I was awarded standard mobility for my osteoarthritis in my knee and I was also awarded 6 points for daily living which was surprising considering I didn't expect any.  I put in for an MR and got a text back on July 24th from DWP to say they received it and will take up to 10 weeks to make a decision. Early last Sunday morning I had a call from DWP, which caught me off guard, to ask if I could talk about my recent MR. I was put out because I wasn't expecting the call and especially on a Sunday morning, the outcome being she told me there and then that they will not give me anymore points for daily living which I fully accept and would let me know in a week or so about her decision for enhanced mobility. I called them on Tuesday and they told me that they had changed their original decision from standard to the higher rate and that a letter had been sent. Received the letter Thursday explaining that she agreed with me about how far I could walk, so they had changed their original decision and stated I would receive any back money owed, they had already changed my regular payments with the updated amount and backdated the payments from February. They also sent the certificate of entitlement for free vehicle tax and with a review from June 2023.

 Just a note, I only wrote one side of an A4 sheet of paper just stating the reasons I disagreed with the original decision.
So just wanted to share a positive story and wish luck to anyone out there that is going through their PIP claim.