Home
›
Scope's online community
Coffee lounge
University and Chronic Illness: A Survival Guide by Pippa Stacey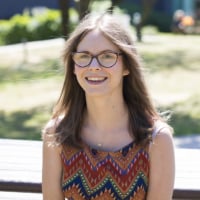 Chloe_Scope
Scope
Posts: 10,653
Disability Gamechanger
Going to university can feel like such a huge step, with this often magnified if you have a disability or chronic illness. However, if you'll be be attending university this year then this is the book for you!
@LifeOfPippa
released her debut non-fiction book, 
University and Chronic Illness: A Survival Guide
, in January 2020 to help disabled students navigate the world of higher education. 
Back in the day, I completed my undergraduate degree (BSc Psychology in Education) between 2013-2016, and also studied for my postgraduate diploma (MSc Health Psychology) from 2016-2017. During my first year of university, I was your typical student: studying hard, partying harder, travelling the country with various sports teams and for dance competitions, volunteering, working towards an honours degree and generally living my best life. By the same time the following year, I was struggling to stand up on my own.
I'd been battling for answers to my mystery symptoms since the age of 15, but it was only when my health significantly relapsed and I was struck down by an onslaught of debilitating pain and fatigue, that I was finally diagnosed with Myalgic Encephalomyelitis (ME/CFS). Naturally, all this took place during my very first year of university, just as my young adult life was beginning.
What is the book about?
University and Chronic Illness: A Survival Guide is for every chronically ill person considering or preparing for higher education.

A chatty and informative resource, the book goes far beyond your typical standardised advice on academics, and encompasses all aspects of student life: socialising, independent living, managing your money, and what to do when things go wrong. 

This book is absolutely bursting with advice and tips which all university students could benefit from. It also has excerpts that have been written by other disabled students so you get loads of insight! 
Further information:
Are you starting university this year? How did you find university? What would you love to study? Let us know in the comments below!
Scope