Home
›
Scope's online community
Coffee lounge
The countdown is on, one year to go until the Paralympic Games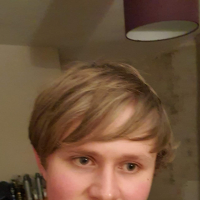 Ross_Scope
Posts: 4,240
Scope community team
This week was supposed to mark the beginning of the biggest event in disability sport, the Tokyo 2020 Paralympic Games. It was set to start on the 24th of August and would have had the attention of the world for a couple of weeks, with events ranging from badminton to road cycling, and wheelchair rugby to goalball. 
Like many events in 2020, both sporting and non sporting, the games have been pushed back due to the Covid-19 pandemic, and as such we are now in the strange situation of having to wait another year, until August 2021, for an event that will still be named Tokyo 2020. This isn't an anomaly of course, the Euro 2020 football championship will also carry this years title, despite taking place in June 2021.This week, the One Year To Go (One YTG) campaign was launched and as such, the countdown to the games is officially on.
Will it be safe to go ahead? 
Thousands of athletes from over one hundred countries take part in the Paralympics, and because of this level of international diversity, the safety of athletes, their teams and event staff is paramount. In an ideal world, we will be free of Covid-19 by August 2021, but the preparations have to be put in place in case that isn't a reality. The circumstances in each participating nation at the time will be taken into account, but given that other sporting events are now taking place behind closed doors it is highly likely that the event will go ahead as planned next year.
However, with no end to the pandemic in sight, the
International Paralympic Committee
(IPC), along with other event organisers, can't be certain what sort of climate the Games will take place in, which makes preparation rather difficult. The ability of athletes to train is an issue in itself, with some not being able to access facilities due to them not being open, and others having to contend with social distancing policies that make it hard to train for certain team sports. Disabled people have been disproportionately impacted by Covid-19, and because of this there are concerns about how safe it will be for athletes who are at a higher risk, such as those with an autoimmune disease, the elderly competitors and those with respiratory problems. Furthermore, plans have to be put in place to ensure that any equipment is sanitised thoroughly and regularly.
What to look forward to
Today, a new documentary
'Rising Phoenix
' was released by Netflix. It details the rich history of the Paralympic Games and where the event currently stands in the world of sport. The documentary serves as an opportunity to learn about the Paralympics, while also wetting your appetite for next summer's Games.
Tokyo 2020 will be the sixteenth summer Paralympic Games, and it will be the second time that the city has hosted the event, the first being in 1964.
The opening ceremony will take place on 24 August 2021, followed by 539 events across 22 sports over the following couple of weeks.
Team GB are coming into this instalment of the Games off the back of a sensational Rio 2016, where they finished with a total of 147 medals, their best performance since 1988.
This time around there will be two new additions to the Paralympic programme - badminton and taekwondo.
The very first medal of the games will be awarded on the 25th of August in track cycling, in the women's C1-3 3000m individual pursuit race. While Britain's Sarah Storey could add to her 14 Paralympic golds on the same day in the C5 3000m pursuit.
Mark your 2021 calendar, when you get it, because Sunday, 29 August has been dubbed 'Golden Sunday' with 63 gold medals up for grabs, one of which is in wheelchair rugby where the hosts Japan are amongst the favourites.
Are you looking forward to the Paralympic Games? Which events do you like to follow the most? 
Online Community Coordinator
Talk to our
chatbot
and give us feedback on the community.