Let's talk tech, what gadgets and gizmos do you like the most?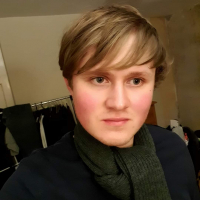 Hello
I hope you are having a lovely day whatever part of the country you are in. The weather is chilly and wet where I am so it's definitely not a day for going outside!
Technology can be quite a contentious subject. Some people willingly embrace it and use it in as many aspects of their lives as possible, some people prefer not to rely on it and stick to what they are used to, and others would gladly welcome it into their lives but aren't sure how to do so or how all the new fancy gadgets work.
I would put myself in that first category, I love the many ways in which technology has made certain parts of my day quicker and easier, and I appreciate the convenience it offers. 
Whatever your relationship with technology, everyone uses it to some degree, and it can be a massive help for disabled people and enable them to do tasks they would otherwise struggle with. So I'm curious what gadget or gizmo you get the most use out of and couldn't imagine going a day without? Whether it be your phone, laptop, smart watch or robot cleaner (yes, they're a thing
). 
For me it's my smart speakers. For those who don't know, a smart speaker, like Alexa or Google Home, is essentially a voice controlled assistant that lives inside a speaker in your home. You can use them to be told the weather, news, play games and research random questions that pop into your head. I use the Google variant and currently have four speakers in the place where I live, I love the ease at which I can get certain information in an instant, whereas if I manually used my phone to look it up it would take me much longer due to my visual impairment.
What's your favourite piece of technology? And is there anything particular you don't have but would love to get? Also, how does technology help you, or loved ones, with your disability? Looking forward to talking tech with you all
Online Community Coordinator
Did you receive a helpful reply to your discussion? Fill out
our feedback form
and let us know about it.
Tagged:
Comments
Brightness
Categories
12K

Talk about your situation

21.3K

Talk about money

4K

Talk about your impairment