National Migraine Week 2020 - Do you have any tips for fellow migraine sufferers?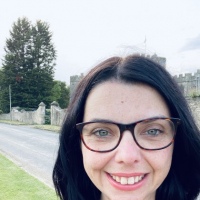 What's happening?


This week (6 to 12 September 2020) is National Migraine week, an annual event organised to raise awareness about migraines and provide support to those affected.  
Migraines can often be misunderstood as 'just a headache' and this event hopes to tackle such misconceptions and help educate the public about their chronic, debilitating nature.  
What are migraines?
Migraines are complex conditions that typically involve a severe throbbing type of headache on one side of the head, sensory disturbances, nausea and vomiting.   Although the exact cause of migraines is unknown, possible triggers are stress, tiredness, specific foods and hormonal changes.
The NHS website tells us that there are several different types of migraine, including:
migraine with aura – where there are specific warning signs just before the migraine begins, such as seeing flashing lights
migraine without aura – the most common type, where the migraine happens without the specific warning signs
migraine aura without headache, also known as silent migraine – where an aura or other migraine symptoms are experienced, but a headache does not develop
Unfortunately, migraines affect a lot of people in the UK, with The Migraine Trust reporting that over 190, 000 migraine attacks happen every day.  
What can help to treat and manage migraines?
Although there is no cure for migraines, there are different things you can do to try to reduce symptoms.
Firstly, it's important to get a diagnosis so make sure to visit your GP to ensure what you are experiencing is definitely a migraine and not another condition.  If confirmed as a migraine, the GP may also be able to refer you to a specialist NHS migraine clinic.  
Consider medication to relieve the pain of a migraine attack.  Again, speak with your GP or pharmacist about the best, safest option for you.
Research has suggested exercise can help reduce the frequency of migraines so think about introducing small activities into your daily routines for instance aerobics or jogging.  
Have a look at your sleep routine.  Are you getting enough sleep or too much?  The link between sleep and migraines is well established so think about working on your bedtime rituals and routines to get better quality Zzzzzz's.
Try keeping a migraine diary.  This will help you track what you were doing at the time of the onset of migraines and help identify any activities or foods that bring them on.  
For more information on all the above and detailed insight into migraines, visit The Migraine Trust website.
Over to you:
Have you, or do you, ever experience migraines?
What support have you received for your migraines?
Do you have any tips that might help others experiencing them?
Online Community Co-ordinator
Want to tell us about your experience on the online community?  Talk to our 
chatbot
 and let us know.
Comments
Brightness
Categories
12K

Talk about your situation

21.2K

Talk about money

4K

Talk about your impairment