World Suicide Prevention Day 2020- What are your top tips for mental wellbeing?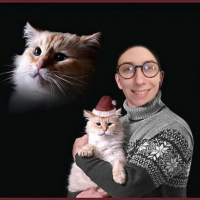 TW: Suicide
Today is World Suicide Prevention Day. Suicide is often a difficult thing to talk about, but it's really important that we all learn how to start conversations around mental health with those around us. It's also vital that we all start to prioritise looking after our own mental health. This can be through accessing therapy or medication, but it can also be through making time for small acts of self-care every day.
Facts and figures
Experiencing suicidal thoughts can be isolating, and it can often feel as though you're the only one who has felt this way. However, experiencing suicidal thoughts is actually very common. Research published on the Mind website has found that 1 in 5 people have suicidal thoughts, and 1 in 15 people attempt suicide.
Research by the Samaritans found that, in 2018, there were 6859 suicides in the UK and Republic of Ireland combined, and that the number of deaths by suicide rose by 10.9%.
These figures show that, unfortunately, suicidal thoughts and behaviours aren't rare, and that more needs to be done to prevent the number of deaths by caused by suicide.
Reasons why someone might feel suicidal
Suicidal thoughts are very complex and individual, and there are many factors that can cause someone to feel suicidal. As so many of us avoid talking about it, there are lots of myths surrounding suicide and suicidal thoughts. The Samaritans have listed some common myths about suicide here, which is worth a read.
I've listed some reasons taken from VeryWellMind as to why someone might be experiencing suicidal thoughts below, to show that it's not any one 'type' of person who can be at risk of suicide.
Mental illness
There are many mental illnesses that can contribute towards, or cause, an individuals' suicidal thoughts. These can include depression, anxiety, eating disorders, and bipolar disorder, amongst others. That being said, not everyone experiencing mental illness experiences suicidal thoughts.
Traumatic stress
Lots of different events and experiences can cause trauma, and this can affect people in a range of different ways, including leading to thoughts of suicide.
Substance use
Being under the influence of drugs or alcohol can make someone experiencing suicidal thoughts more impulsive and likely to act upon their urges than they would be when they were sober. There are lots of reasons why someone might turn to alcohol or drugs, so it's important not to make any assumptions or judgements.
Loss, or a fear of loss
Loss is something that we all experience and fear from time to time, but this can sometimes become too much for a person to handle, especially if they try and deal with it alone. There are lots of different circumstances or events that can trigger feelings of loss, such as:
Academic failure
Bullying, shaming, or humiliation
Financial problems
The end of a close friendship, family relationship, or romantic relationship
Job loss
A loss of social status
Hopelessness       
Feelings of hopelessness are a big risk factor for suicide. When people feel as though they have lost all hope, and don't feel able to change that, it can overshadow all of the good things in their life, making suicide seem like a viable option.
Chronic Pain and Terminal Illness
If a person has chronic pain or illness with no hope of a cure or reprieve from suffering, suicide may seem like a way to regain dignity and control of their life.
Chronic pain can also bring on anxiety and depression, which can also increase your risk of suicide. According to research, people with chronic pain are four times more likely to have depression or anxiety than those who are pain-free
Belief one's life is a burden to others
Many people who decide to commit suicide often state that their loved ones, or the world in general, would be better off without them. 
Social isolation
A person can become socially isolated for a number of external reasons, such as illness, retirement, or moving away, and internal factors, such as low self-esteem or social anxiety. This is something that many of us have struggled with more over the past 6 months or so in particular, which is why it's more important than ever that we all look out for each other.
What we can do to help prevent suicide
Preventing suicide can feel like an impossible task, especially when dealing with it alone. No one should feel as though they are alone in helping someone else with their suicidal thoughts, or as though they are alone in dealing with their own suicidal thoughts. 

Talk
If you've noticed that someone seems low, or has been acting differently, open up a conversation about how they've been getting on.

I've listed some useful tips from the Start A Conversation website on how to open up a dialogue around suicide below:
Try and understand their state of mind: ask them how they're feeling, and try to build a picture of what's going on
They talk, you listen: let them talk to you about what's going on, and how it's making them feel. Ask questions to help you understand the situation more
Ask the 'suicide question': by asking the question, you're showing them that you're supportive and giving them the chance to talk about their thoughts. Remember to ask the question in a positive way. Say clearly and calmly something like "I'm hearing what you're saying, and it sounds like you have a lot going on at the moment. People who feel this way may have thoughts of suicide. Have you had any thoughts of suicide?"
Let them answer: try not to be shocked, and don't judge them or act annoyed
Find sources of external help
If someone is feeling suicidal, it's very important that they get the support they need as soon as possible. The type of help needed will vary from individual to individual, but I've listed some key resources below:
Samaritans: call 116 123, or email [email protected] It's free, and the service is available 24 hours a day, 7 days a week
SHOUT: if you'd prefer to speak to a trained volunteer over text, text SHOUT to 85258. Again, you can contact them 24 hours a day, 7 days a week
CALM: anyone of any gender can call CALM on 0800 58 58 58, or speak to someone via webchat, from 5pm-midnight 365 days a year
Papyrus: designed to help young people, you can call Papyrus on 0800 068 4141, or email them on [email protected] from between 9am-12am
GP: it's a good idea to see your GP if you're experiencing any kind of mental health problem, and encourage others to do the same if you're concerned about their mental health. They should be able to signpost you to resources that you can access, such as talking therapy or support groups, and can speak to you about options for medication where appropriate
999: always call 999 in case of an emergency
What to do if you see a post that worries you on the Scope online community
If you see a post or comment on the online community that concerns you, please report the post immediately. A member of the Scope team will check-in with the community member, and can help the individual take steps to ensure their safety. It's better to be safe than sorry, so please don't hesitate to get in touch!
Self-care 
As well as looking out for others, it's really important that you look after your own mental health. Self-care activities can form a really important part of suicide safety plans, but should also be used all year round to help you maintain good mental health. 
Here are a few self-care ideas:
Take a warm shower or bath
Do something relaxing that you enjoy such as reading, doing puzzles, or playing a game
Get outside
Do some exercise
Speak to a friend. This can be online, over the phone, or in-person!
Sleep. It's hard to feel good when you're tired, so make sure you're well rested
Eat. Make sure you're eating enough of the right foods, but feel free to treat yourself too!
Use an app, such as Headspace, to practice mindfulness and meditation
I hope that you've found the above information useful! I know they can sometimes seem like empty words, but please remember that you're not alone, and there are people who truly care about your wellbeing
You can also watch the official World Suicide Prevention Day 2020 video 
here
.
What I'd like to know is: what are your favourite self-care activities? What lifts your mood, or distracts you from negative thoughts? Please let us know down below!
Comments
Brightness
Categories
11.6K

Talk about your situation

19.9K

Talk about money

3.8K

Talk about your impairment