Home
›
Scope's online community
Coffee lounge
What were your most and least favourite lessons at school?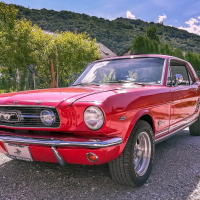 66Mustang
Community Co-Production Group
Posts: 5,101
Disability Gamechanger
I am interested to hear what your favourite and least favourite subjects at school were, and why?
My favourite was science, or in particular physics, although I liked all aspects of science! Runners up are maths (yes seriously
) and technology - I really liked making things like circuit boards.
My least favourite was PE. I didn't like anything about it really. No redeeming features
. Although, I think this was possibly down to it being a group-based lesson as I got bullied at school so I wasn't a popular kid during things like selections! My runner up here is drama as I hated performing or speaking in front of others!