Home
›
Scope's online community
PIP, DLA and AA
Telephone Tribunal. Help Needed.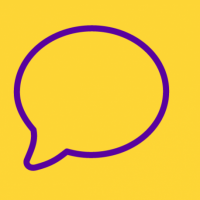 Adele78
Member
Posts: 11
Connected
Hi All, 
I have a telephone tribunal tomorrow for my son, aged 10. 
I am going through the tribunal pack to try and mentally prepare and I am a little confused. I would appreciate some advice so I don't embarrass myself tomorrow. 

The tribunal is in relation to High Rate Mobility and as you may be aware in order to receive this my son must have Severe Mental Impairment and Severe behavioural problems. His main diagnosis is Downs Syndrome. So that ticks the SMI box.
At the Mandatory Reconsideration they stated that he 'cannot be considered to have incomplete or arrested development of the brain' (SMI) because he sees a Speech and Language therapist at school and uses a PECS book. 
Obviously I have and will dispute this wholeheartedly. 

Confusingly at the beginning of the tribunal pack, The Secretary of States Response, states that it is accepted that he does have arrested and incomplete development of the brain and does meet criteria for SMI but theres not enough evidence about his behaviour. 


My question (embarrassingly) is who is the Secretary of the State? Is this who will be holding the tribunal tomorrow? 

Sorry it's so long I felt as if I had to give you some background rather than simply ask!