Home
›
Scope's online community
Employment and Support Allowance (ESA)
ESA and Group Income Protection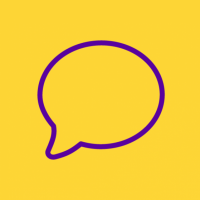 Yorkies
Member
Posts: 7
Listener
Hi - i have been on long term sick since 2009 with degenerative disc disease.  I have a group income protection from my work which pays me 50% of my salary (50% of my salary rolled back to when i started having issues, not the date when i was classed as long term sick in 2009). 
In 2009 i was also getting Esa but it was stopped as it was means tested and my partner worked.
Recently ive been speaking with scope as ive applied for PIP - and they mentioned that i should also claim new style esa as it was contribution based and wasnt means tested now, and my group income protection wasnt a factor. I still pay tax and NI contributions from the GIP payment and have done since 2009. I am not doing any work for my employer as i cannot sit or stand for any length of time due to the pain - but they still pay me from the GIP payment. 
So i applied for new style esa and had a letter from the dwp saying i cant claim esa due to the occupational or Personal pension i receive. Im very confused if i can claim this benefit or not. I went back to scope and they have again said GIP isnt a factor as its not means tested. 
Point 10 saying that GIP doesnt meet the description. 
Ive also read through the legislation but it seems unclear regarding GIP
DWP have asked for a copy of the GIP policy and a letter from my employer on how this is paid. They have also stated i have a month to appeal this for a mandatory reconsideration.
Could anyone offer any clarity or advise on the situation as im so confused, it would be greatly appreciated. 


Best Regards
 Rich