Home
›
Scope's online community
Coffee lounge
Getting the right work-life balance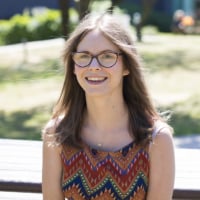 Chloe_Scope
Scope
Posts: 10,653
Disability Gamechanger
National Work Life Week is an opportunity for both employers and employees to focus on wellbeing at work and work life balance. Employers can use the week to provide activities for staff, and to showcase their flexible working policies and practices.

Working, especially during a pandemic, can be stressful. The
Mental Health Foundation
have shared this thought:
The pressure of an increasingly demanding work culture in the UK is perhaps the biggest and most pressing challenge to the mental health of the general population.

Read more:
Work-life balance (Mental Health Foundation)
As a disabled employee I believe it to be even more important that I maintain a healthy work-life balance. Yet working from home can make this a little bit more difficult. Once I've finished work I normally will have a lie down and spend some time away from screens. 
Here are some of the things I do on an evening and weekend:
Listen to an audiobook
Crochet (currently making a large blanket that's getting slight out of control)
Watch TV
Hot bath 
Light a candle
Ring a friend
Cook a favourite meal
Working Families have more information about Work Life Week.
How do you look after your wellbeing? Have you got the right work-life balance? Is there something you'd like to start doing? Let us know in the comments below!
Scope