Disabled children are less likely to be adopted, let's change that!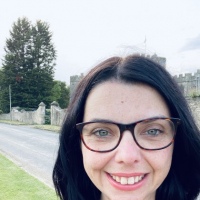 Last week (12th -18th October 2020) was 
National Adoption Week.
This year's aim was to encourage more people to consider adoption in the UK.  This is due to a drop in children being adopted:
"In the UK, there are almost 3,000 children that are in need of an adoptive family and the number of adoptions in England has fallen by a third in four years."
This year's campaign hoped to increase interest in adoption and stop the spread of myths that might stop people from applying in the first place.  
Who can adopt?
To adopt you need to meet a certain criteria, but this is more relaxed and open than you might expect.
First4adoption says you can apply to become an adoptive parent if:
You're single, married or in a long term 'live in' relationship
You own your own home or rent, if you are employed or on benefits
You and your partner are 21 years of age or over
You can adopt regardless of:
Other children
Impairment and health conditions
Ethnicity, gender identity, sexuality or faith
These criteria are important to know because people sometimes think those who are LGBTQI can't adopt. This is an outdated assumption based on discrimination.
Can I adopt a disabled child?
Yes, 40% of children on the waiting list to be adopted are disabled.  
The Guardian suggests that there's a high number of disabled children due to people lacking the confidence to care for additional needs and a preference for adopting non-disabled babies and toddlers. 
This calls for a change in focus to the positive aspects of raising disabled children and the qualities, personalities and unique traits they each have as individuals. 
Interview with Garry Ratcliffe
To learn more about adoption we spoke to Garry Ratcliffe. He's a dad of 4 and co-founder of the disability charity
Curly's Legacy
.
Can you tell us a little about your family?
We are two dads with four children, all of whom we adopted and three have special educational needs or disabilities. Haydn (17), Bella (13), Curtis (Curly) (9) and Phoebe (8) make up our family. We describe ourselves as fun loving, strong and loving life!
Did you have any initial fears or worries about adopting disabled children?
Our fears and worries weren't about adopting DISABLED children - they were fears or worries about adopting children, full stop! Such a responsibility! What if we couldn't be good dads??? I guess the disability bit was a secondary consideration - did we have the capacity to do the best for the children? Yes, we did. Could we be strong advocates? Yes, we could? Did we need to learn more about their disabilities - Absolutely yes, we did! Was it difficult? Yes. Was it too difficult? NO! Children are children. Challenges with children who have experienced trauma are tough enough... Disabilities added on is tougher - and it's not for everyone, but for us, we saw an additional vulnerability for our children that meant we really, really wanted our adoptions to work - for us and them!
What has adopting children brought to your lives?
We have been able to visit Disneyland withe the kids - a great excuse to be children ourselves again! Unconditional love. Complete exhaustion. Never ending laughter. Occasional (or more than occasional) tears and worry. A completely different perspective to life and love. We'd never, ever wish to go back!
What made you start your own charity 'Curly's Legacy' and what does it offer disabled families?
We started our own charity as a result of our family being chosen to be part of the BBC's DIY SOS. Our whole community came together to support us, and we wanted to give something back. Curly's Caravan offers free memory making holidays for children in care, adopted children, disabled children and those children with life-limiting conditions. Curly's Farm offers EVERYONE - children and adults, the opportunity to be supported to work on a small working farm. Whether you have cerebral palsy, hearing impairment, autism, ADHD you are welcome and included. Curly's Farm is an incredibly special place where all children are welcome.
Do you have any advice for people considering adoption?
Be VERY certain you want to adopt as this is FOR LIFE. Be willing to change your entire life. Be open to love and to experiencing things you have never, ever felt before.
Garry is @Garryrat on Twitter.
For more information on adopting, visit the #Youcanadopt website.  
Let us know what you think:
Do you have any experience of adoption?
What more could promote the adoption of disabled children?
Do you have any messages for Garry and his family?
Tell us in the comments below.
Online Community Co-ordinator
Want to tell us about your experience on the online community?  Talk to our 
chatbot
 and let us know.
Comments
Brightness
Categories
12.1K

Talk about your situation

21.6K

Talk about money

4.1K

Talk about your impairment