I want to work but have no skills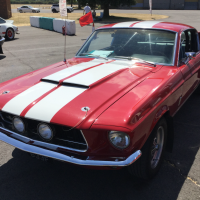 66Mustang
Community Co-Production Group
Posts: 6,551
Disability Gamechanger
Summary: I want to work in the future but I don't have any specialist skill and fear a life of unskilled work.
Long version: I have been thinking about the future and maybe that if my situation improves, I will be able to work, but then my thoughts drift on to the fact that I don't have any skill, talent or passion that I am really good at, at least that is useful in a workplace.
(I love driving but couldn't do that as a career due to my issues and not being able to drive alone or on the motorway.)
I have "secondary" talents, for example I'm very neutral and see both sides of arguments, and I am very calm in stressful situations, but none of these are actual, applied skills that someone will pay me for! What I mean is if I go to an interview and say "I'm calm in a stressful situation" an employer will say "very good but can you fix this engine/fill out these accounts/drive this bus/operate this machinery" etc. I don't have any practical, employable skill, like being able to fix a car or drive a lorry, if that makes sense. I just have the secondary skills, like being good in a stressful situation.
Because of this, I'm worried I will not be able to get a job, or if I do, that it will be something like stacking shelves which I am not knocking because the country wouldn't function without them but is not something I want to do for my whole life. Also, as I am not into relationships and plan to live alone I will have to be paying my bills and mortgage out of my single salary, not two salaries, so it needs to be enough to be able to run a house off of.
Having never had a job I'm not expecting to walk into a well-paid job as soon as I am ready to work, and I have family that will allow me to live at home for as long as I need to so I'm not being pushed out, but it would be nice if I could afford to be independent at some stage.

I'm just wondering if anyone can relate to my position, either having been in the position before or in it now, and wants to share their experiences. 
Thanks!
Tagged:
Comments
Brightness
Categories
12K

Talk about your situation

21.2K

Talk about money

4K

Talk about your impairment