Home
›
Scope's online community
Universal Credit
Tribunal court allowed my appeal and gave me LCW status. Is it possible to get this changed to LCWRA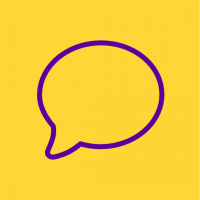 BossMaWire
Member
Posts: 2
Listener
Hello,

Fifteen months after having my initial health assessment, I successfully appealed the DWP decision, and was awarded LCW. The judge in his Decision Notice said I was to be treated as having Limited Capability for Work. He further stated that "If found capable of work this would result in a substantial risk to his physical health". He also recommended that the DWP does not reassess me for another 24 months. He told me that this was the maximum period he was allowed to give me. 

I am nearly 64 years of age, and as my condition is degenerative, and with regard to the substantial risk to my health mentioned above, I am not going to be able to work again. As there seems little point in having to prepare for work when I'm not ever going to be able to work, I feel that I should be put into the LCWRA group. DWP has said that I need to appeal the Tribunal Court decision. Would this be the case?

Paragraph 4 of schedule 9 to the Universal Credit Regulations 2013 provides that a claimant is to be treated as having limited capability for work-related activity if - "The claimant is suffering from a specific illness, disease or disablement by reason of which there would be a substantial risk to the physical or mental health of any person were the claimant found not to have limited capability for work and work-related activity".

These seem to be the exact words that the judge used in his Decision Notice. If this is the law, shouldn't DWP just be obliged to change me over to LWCRA? 

Thank you for any help or understanding you might be able to give me.