Assistive phone apps and the vital help they provide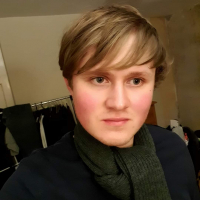 As someone who is severely sight impaired, I often question my relationship with technology. Is it something I rely on? Or is it something I'm passionate about and would be regardless of my level of sight? The truth is somewhere in the middle. I do love my technology and greatly enjoy testing out all kinds of gadgets, but I also have a reliance on it for common tasks like reading and navigation.
I thought I'd share some of the assistive apps that I use on my phone. I would recommend these to everyone, not just those with sight loss.
The apps:
Lazarillo
Lazarillo is a GPS app for Android and iOS that has been designed with visual impaired people in mind. It blends the accurate navigation power of Google Maps with a stripped back and simple interface which makes it easy to use.
As soon as you launch Lazarillo, you are greeted with audio description of your current location and surroundings, and as you walk the app will describe the following:
where you are
where you are heading
what sorts of buildings surround you
This is called the 'explore' mode, it will also work if you are travelling by car, public transport or bike. It is a great way to learn your environment and navigate without help from another person.
Other helpful features mean you can choose where you want to go; either by manually selecting a location or choosing a category like banks, accessible locations or shops. Lazrillo will then show a list of nearby locations associated with the category you choose and you can then select one to navigate to.
The beauty of the app is its simplicity. The user interface (UI) is clear and customisable to fit what you prefer, and the spoken navigation is easy to understand.
Just this morning I used it to find a post office. I have recently moved into a new area and it successfully navigated me there without fuss. It told me how many metres or feet away I was, what direction the post office was in in relation to my movements and the buildings I passed on the way.
Download Lazarillo on an Android phone.
Download Lazarillo on an iPhone.
Supersense
I discovered this handy camera based app whilst on the lookout for something that could quickly identify objects and read text such as on letters.
Sadly, that kind of app often costs money and since those of us who use Android phones don't have access to the much praised Seeing AI iPhone application, we have to find alternatives.
That's where Supersense comes in. Upon launch, the app displays three primary modes:
They will all perform different actions using your phone's camera. Don't worry, it will ask for permission first.
The read function will look for text and read it aloud. This can be helpful for those with a visual impairment, anyone who is dyslexic or someone who gets reading fatigue. The read feature also lets you upload images that contain text so that the app can read it aloud to you.
The find function allows you to select a category like door, chair or person. It then scans your environment to look for that object. When it finds what you are looking for, the app will give auditory and vibratory feedback.
The scan mode evaluates what is shown through your camera and tells you what it is. This feature doesn't always work accurately, but for a free app it gives satisfactory results.
Supersense does offer an optional subscription model, but the standard version of the app provides all the features you need to get good use out of it.
Another option that's similar to Supersense is the Google Lookout app, which has only just launched in the UK. Given the large resources available to Google, it's highly likely that Lookout will become an extremely viable option.
Download Supersense on an Android phone.
Download Supersense on an iPhone.
@Voice Aloud Reader
Everyone should have a good document reader, sight impaired or not, but it's hard to find one with the right set of features to work well on a phone.
However, this app is way more than a document reader. It has become my go-to when reading something on my phone. The app is fast, clever, and like all the others easy to use. I just need to press the share button on what I want to read and select the app. Then it reads aloud the text content in a clear voice that you can customise to your liking.
You can also open items to read from within the app, Voice Aloud Reader will read documents, PDFs, books and even web pages. You can also paste text from your clipboard into the app. Due to this versatility, along with it's excellent customisation options in the settings menu, I would recommend this app to anybody.
Download @Voice Aloud Reader on an Android phone.
What apps do you find help you with your specific needs? Have you ever tried any of these? I'd love to hear from you below!

You can also get involved with further tech discussion on this thread.

Online Community Coordinator
Did you receive a helpful reply to your discussion? Fill out
our feedback form
and let us know about it.
Tagged:
Comments
Brightness
Categories
12K

Talk about your situation

21.2K

Talk about money

4K

Talk about your impairment