Reading about disability for Children's Book Week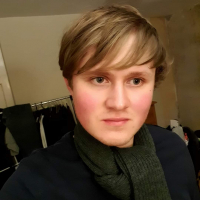 Ross_Scope
Posts: 7,098
Scope online community team
It is Children's Book Week, a chance for primary school children to indulge in the delight of reading for pleasure, which can be both educational and entertaining.
First held in 1919, the annual celebration has become a staple in the lives of several generations, I'm sure we all remember that time of year at school where we would receive a free book or be encouraged even more than usual to visit the library.
Educating children about disability through literature
Why is it important to educate children about disability?
 We often say how important it is for disability awareness to be raised amongst the adult population, but arguably it is even more vital that children are educated about the subject. Doing so will:
teach them about different kinds of disabilities
start to make them aware of the challenges a disabled person may face
normalise the subject within society to make things better for future generations
And during Children's Book Week, what better way to do this than through the joy of literature. There are many books about disability that are written for children, some of which are below.
My Friend Isabelle
A story of two friends, Charlie and Isabelle who has Down syndrome. Charlie tells about the things they both like to do together, and also how he and Isabelle are different.
Lively illustrations work beautifully with the text to bring the story to life. The book encourages readers to think about what makes  friendships special and how our differences can make the world more interesting.
Susan Laughs
This book has been used in classrooms as a way of teaching children about diversity and inclusion. Susan Laughs is a short story told in rhyming couplets, it describes a range of common emotions and activities experienced by a little girl, Susan. It is not until the end of the story that the reader discovers that Susan is a wheelchair user. Throughout, Susan is never unassisted but the reader does not realise any of this until it is bought to their attention in the final illustration.
The story delivers a powerful message and provides a positive image of disabled children. It focuses on Susan's abilities rather than on the things she may struggle with and shows that she is like all children.
Thank You, Mr Falker
This book tells the story of a young child called Trisha who can't wait to learn how to read! She loves listening to her mother and brother read stories to her and is so excited for when she will be able to share the stories as well.
As she grows older and enters each new grade, the words and numbers never seem to make any sense to her. It isn't until the 5th grade, when young Trisha meets Mr. Falker, that she is given the extra help and understanding she needs.
The story is based on the author's experiences with dyslexia, who's life was changed for the better by the caring and understanding of Mr Falker, which shows the impact a teacher can have on a child's life.
Quick fire stories from Scope
Scope has published story books featuring disabled children, they're no longer available in physical formats
 but you can download PDF versions by visiting this page.
The stories include:
Celine's New Splints - A story about Celine, who wears leg splints
Fun in the Sun - Peg Ted and Mikki Dolly show how tube feeding does not stop children having fun
Jacob's Traffic Jam - Explains cerebral palsy to young children
My Brother is an Astronaut - Lucy's younger brother Jake has sensory needs and sees the world differently
Do you have any other suggestions for children's books about disability? How important is it that children read books that will develop their understanding of the subject?
Online Community Coordinator
Did you receive a helpful reply to your discussion? Fill out
our feedback form
and let us know about it.
Comments
Brightness
Categories
12.1K

Talk about your situation

21.7K

Talk about money

4.1K

Talk about your impairment