Home
›
Scope's online community
Coffee lounge
Are you easily offended?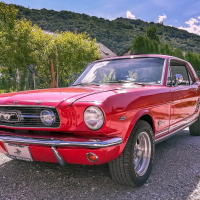 66Mustang
Community Co-Production Group
Posts: 5,101
Disability Gamechanger
Here is another topic I have decided to submit which is along similar lines to a few other recent threads - particularly the political correctness thread and the Witches thread. Hopefully it will provoke some interesting discussion.
Are you easily offended? Or do you think you have thick skin?
What does offend you?
Is there anything unusual, or even relatively innocent, that offends you?
I like to think that I am not easily offended. I watch "black" comedy where any and every subject is fair game and I laugh even when the jokes are aimed at me or a group that I am a part of. I don't take life too seriously myself and am guilty of being a bit crass sometimes so apologies if that has rubbed off on my forum posts in the past.
However, I am offended by a couple of things. What does offend me is somebody having a desire to offend me. It doesn't matter what they actually say, they could call me something really mild, but with the intention that I'll be offended, like a "plonker", and they would succeed; not particularly because their words are offensive, but because I don't like that someone wants to offend me. On the other hand someone could call me the most hideous and untactful thing by complete accident and it would not bother me.
Bad manners also offend me. If I hold a door open for somebody or move out of the way for somebody and they don't acknowledge this it bothers me for longer than just the moment.
In conclusion I like to think I am relatively thick skinned but writing this I have realised some things do offend me.
What about you?

I look forward to reading your replies.