Home
›
Scope's online community
Coffee lounge
Hospital staff too, don't seem to know masks are for both nostrils and mouth...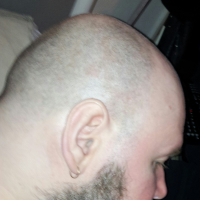 encaser
Member
Posts: 332
Pioneering
I went to A&E on Friday night. One of my doubts over going was, obviously, the pandemic. At first everything was fine and moving fairly well for a Friday night. However, when I eventually got to see a doctor, he had his mask hanging below his nose. I thought perhaps it'd slipped and he hadn't noticed but no, he would let it up or down at various points throughout being with me. This was quite surreal and worrying, I thought. He clearly saw me giving him the evils as I glanced at his nose and then eyes and started raising the mask on cue. He, apparently, has gone off sick now according to a nurse I know there.
I was laying there thinking how bad that was. Then a nurse came over to ask a bunch of general questions and yup, sure enough, there I was staring up at her uncovered nostrils like the barrel of a gun - pandemic pun intended.
Wow, this can't get worse? Yes, it really can. Another nurse was hunting for dressings or such, she'd unhooked one ear of the mask to see more easily in some drawers across the way and then came into my cubicle to look there too. This is madness, I thought.
When I spoke to my nurse friend, she shrugged and said, yeah, I often forget and we've all had COVID here so aren't that worried. Well, you might not be, I said. She laughed, then said, well you're in the green sector so you should be fine!
I never realised all who go into A&E cubicles or for outpatient's aren't tested for COVID, unless they are going to stay on a ward. That also seems crazy to me, as you can have multiple asymptomatic, as of yet, if ever symptomatic, people trucking in and out of hospital and never tracked or traced necessarily to the hospital if someone gets infected.
I'm not saying this is valid to all hospitals/staff but if people go into a hospital and the staff aren't bothering to follow the rules, it hardly sets a great precedent for others. And, yes, I realise it's not exactly the done thing to criticise the NHS at present, but come on!

Tagged: