If we become concerned about you or anyone else while using one of our services, we will act in line with our safeguarding policy and procedures. This may involve sharing this information with relevant authorities to ensure we comply with our policies and legal obligations.
Find out how to let us know if you're
concerned about another member's safety.
Dan White on being a carer and why "saving lives [is] worth less than the minimum wage"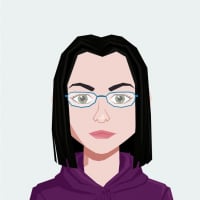 Cher_Alumni
Scope alumni
Posts: 5,741
Disability Gamechanger
This Carers Rights Day 2020 (Thursday 26 November 2020), Dan White shares with us a powerful snapshot of his life as carer and dad to daughter, Emily.  
I am hunched over the laptop, bathing in the glow of the screen. It's 2.15 am, the house is quiet. Silence is an alien quality when you are a carer. I sit in the lounge hammering this blog out on the keyboard. My beautiful daughter, born with complex disabilities sleeps in the room next door; her oxygen machine whistling, a comforting reminder that it is doing its job of filling her lungs with air. Today has never really started, it has simply rolled over from yesterday. There are no clocking off times, there is no start time and end time, care just rolls on. You have a life that you love that needs support, a life worthy as any other, it is our job as a parent or relative to action that support. 
Trying to put into words all the responsibilities we, as carers cover, is like trying to nail a tomato to the wall. It's near impossible. The world outside our front doors has lived under a false, tabloid led impression about us for too long. I am here, in Covid, on Carers Rights Day, to give the reality, to strip away the stereotypes that have blighted us and our families. This is a grabbed moment of calm, a rare slice of life between care duties, I will use it to explain. 


When you think of a physiotherapist, a counsellor, a practice nurse or GP, you know that responsibility comes with a rather weighty pay packet. That is correct, it is probably true of the social worker, speech therapist, legal eagle, behavioural expert, teacher etc. When all these jobs come to mind, they are separate entities from each other, jobs practiced by individuals who switch off at a given hour and trudge homeward, a day done. Carers however take on and practice ALL the above job titles, daily, hourly. All these responsibilities we gladly enact because we love our families unconditionally, down to the atoms they are made of. We are trained in everyone, we have to be; the cost of not being is pain, tears, ambulances, intensive care and in many tragic cases, worse. We are a multitude of life-affirming jobs and people rolled into one shattered individual. 
The oxygen alarm has gone off. I pause, it stops, the whistle begins again, panic averted. My daughter stirs. I probably have an hour (if undisturbed) before I have to go in and roll her onto her side for a few hours. The spectre of pressure sores never goes away when you are disabled. This routine repeated every night, across 7 million homes.  
Carers are blighted by stereotypes, benefits the weapon of choice. Carers allowance is 67pounds a week, that's based on 35 hours of care. I always laugh at that one, whoever decided that must have one toe in an alternate reality. Saving lives, worth less than the minimum wage. I care for my daughter, but I'm one of the lucky ones. I share care with my wife, but she is ironically (due to our lack of support) in bed with a slipped disc; the cost of waiting an eternity for a grant for a mobile hoist. Carers allowance is only allowed to be paid to one of us, and if you care for more than one person, you still only get one allowance. In reality, as I mentioned, care is a 24-hour, 365-day duty, so divide up carers allowance into that scenario and that's 0.39p an hour over a year. Benefit luxury? The luxury is that occasionally we can survive until payday. 
I turn my daughter, she wakes, removes the mask, she needs personal care, urgently. Lights on, wheelchair in, oxygen machine disconnected, bed wedges out, ceiling track hoist down and kettle on. As she sits with her I-pad, the clock sighs gently onto 3am, I sit back down. 
I start to think about those other carers who reach out to me, the young carers who are eternally forgotten, some as young as five, who juggle care, zero benefits, school and medication that they are in reality not old enough to be handling. I think of the parents like me who are single, the stresses of unsupported caring bringing to an end once happy marriages.  I'm brooding, feeling the shadow of my bipolar stir, I gulp my coffee down as I'm needed, my daughter calls, we will try to go back to bed. The routine is reversed, It's now 4am, I try to sleep on the floor by her bed, but her anxieties exacerbated by an operation and six weeks in a Covid hospital with a serious infection means sleep is a pipe dream. 
We talk about our situation. Over the purr of the bipap mask, Emily asks why doesn't anyone care about us?  She's incredibly wise and thoughtful, like all our children. I adore her, she is worthy of everything life has to offer. However, I struggle to answer as I don't want to add more negativity to her beautiful mind. The birds wake and the milk bottles rattle, she dozes off looking utterly beautiful, my daughter, our community, treated as an inconvenience it feels. My mind feels the pull to the future again, a future when me and mum are history, who will look after her? Our children? Family members? A care badge won't really solve a growing humanitarian crisis Mr Hancock. I find this a thread of fear throughout the community, the terror of a legacy of a systematic and seemingly deliberate lack of will to help us. The reality is we do not dare think about our mortality. How many care home staff have died needlessly? Who will step in to care if I, we, succumb to Covid? I shudder. 
The morning is here, and medicines are duly sorted. Today 500mg of meds are given. That includes tablets, liquids, powders, tube changes. All specific and cannot be altered, literal life blood. Then follows a lull where I wind this blog up.  
Carers just want today to be turning point, we want and need the quality of life afforded to everyone else. Our families are blameless for their situations and yet they feel punished. Constant polite letters from carer charities to government really don't help. It feels like the campaigning is always down to us, another responsibility. We deserve a future, to be well, acknowledgement of our lives. 
My wife comes down, wincing in pain, we hug, our daughter needs us urgently. Think about us all today please, I notice I've been crying, the future is a very dark place suddenly. 
Thank you to Dan for sharing so honestly his thoughts and feelings about being a carer.  We wish him and his family all the best 
To follow Dan on Twitter, visit: 
@Danwhite1972


Over to you:
Can you relate to Dan's words?
What would you message be to the government this Carers Rights Day?
Let us know in the comments below.
Online Community Co-ordinator
Want to tell us about your experience on the online community?  Talk to our 
chatbot
 and let us know.
Comments
Brightness
Categories
9.2K

Talk about your situation

30.4K

Talk about money

6.2K

Talk about your impairment