Home
›
Scope's online community
PIP, DLA and AA
Mandatory Reconsideration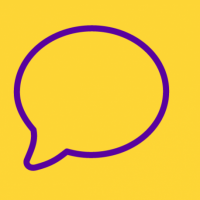 Girl_No1
Member
Posts: 58
Courageous
I applied for PIP and was awarded Standard Daily Rate.  I had no real expectation of receiving anything, having listened to others who had applied and been refused so I was quite happy.  However, the decision paperwork from DWP contained so many inaccuracies e.g. Assessor reported I had stated I could walk for 30mins - there was absolutely no discussion about duration of walking, none at all.  It also contained assumptions e.g. I have insight to my condition therefore, by their reasoning, it cannot impact on me.  (So many days of my life have been spent wishing I did 
not 
have this insight, as I imagine life would so much easier not realising how much of an oddball/freak you are!)  Also the fact I was able to engage on the telephone with a female, medical professional apparently allowed them to assess I have no difficulty at all engaging with others face to face.  Bizarre, to say the absolute least.  It enraged me so much I decided to request a Mandatory Reconsideration and sent it off detailing where I think points were missed or factors were not fully taken into account.
Having made that decision and sent off the request, the entire cycle of stress, worry and panic has revved-up again.  I have checked via Royal Mail and they received my request on 30/11/20.  I called today to ensure it has been logged.  Two hours and thirty-seven minutes I was on hold, and then cut off.  The stress of listening to the repeated message and being on edge waiting to speak with someone triggered a migraine - vomiting, pain, dizziness, vertigo, the entire shebang.  My sleep pattern will now be out of sync for days too as a result of the migraine.  
My question is:  can I trust them to process the MR request, or should I spend all day tomorrow in their phone queue?  
   Any advice/insight would be appreciated.  Thanks.