Home
›
Scope's online community
Employment and careers
Hi, my name is SamanthaFord. Am I eligible for the employment support programme?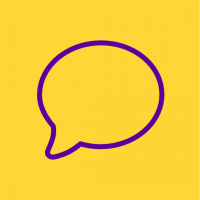 SamanthaFord
Member
Posts: 3
Listener
I'm a new member here and I'm looking for a little help & advice. I'm 45 years old and I've had type 1 diabetes for 44 years, I was diagnosed when I was 15 months old. I've never really thought as myself having a disability, but I'm now having some issues with my hands which involve painful, stiff joints in my thumbs and forefingers especially when I use my hands for more than a couple of hours at a time. I feel that my diabetes is related to the pain in my hands. I have a telephone appointment with an osteopathic doctor next week to discuss the above problems I'm having with my hands and hopefully get a diagnosis.

What I really need advice on though is whether I would be eligible to sign up for the employment support programme. I'm currently receiving Universal Credit and I'm also signed up to Seetec Pluss, a provider of work and wellbeing services but I feel they really don't understand or appreciate the problems I'm currently going through even though I've tried to explain things to them a number of times, they really aren't giving me a lot of help. Any advice or info you can give would be greatly appreciated. Thanks everyone, good to be here.
 
Tagged: