Home
›
Scope's online community
Employment and careers
Work grievance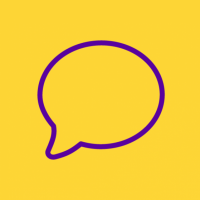 debbielkl
Member
Posts: 36
Listener
Hi, ok a long one but here goes..
I work for a large well known company and have for around 9 years. 
3 years ago I developed and was diagnosed with rheumatoid arthritis (worst for me is my jaw it's restricted in opening pings and aches). I was moved to an admin role but declined home working. I had to walk in socks into work my feet were so swollen but I did it.
12 weeks ago I came into work and was advised the admin role had gone and I was going to be customer service, talking all day... I advised the pain would be unbearable. I had an occ health who agreed it will do more damage. I'm due to get a splint fitted in feb and I think it's to be worn 24 hours a day. (I can't wear it talking all day)
I've raised a grievance at work. Today they have come back advising some breaks and I could change my shifts. This wouldn't work for me, once my jaw flares up I will then be managed under normally capability. They said they believe it is a good adaptation.
there is more to this that I won't go into the company are trying to get one office closed down - the one I work in. 
please be honest am I being unreasonable? Or do I take this further. I won't be offended at all. They lied in the report so I am really annoyed. 
Just to add I am off sick at the moment at stress is too much. 
Do I hand my notice in and give up or do I take it further. My doctor is backing me up I just don't know what to do. 😭