Home
›
Scope's online community
Coffee lounge
How accessible have your wintery walks and wheels been?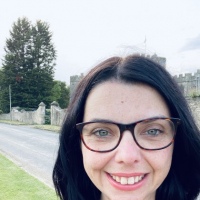 Cher_Scope
Posts: 4,002
Scope community team
The Festival of Winter walks, held in December, gave us opportunity to reflect on the barriers disabled people face when navigating the great outdoors.
What's the deal with accessible walks?
Getting outside in the fresh air has arguably never been more important this winter, as we continue to spend most of our time inside due to covid.  From bracing park wheels to moseying around our local reservoir, the ability to be able to navigate outside spaces easily is one that can often be taken for granted.  But this isn't a privilege shared by all.  Why?  Because stiles, wheelchair non-friendly routes and inadequate parking, amongst many other factors, can make the outdoor a pursuit just for some - namely those with agile non-disabled bodies.  
Learning more about accessibility in outside spaces
We spoke to Debbie North who works in Diversity and Inclusion for
The Outdoor Guide (TOG)
about what her job entails, and how she overcomes barriers to accessibility in country walks as a wheelchair user herself.  
Debbie told us:
I travel all around the UK with the TOG team, filming many of my walks which then sit on The Outdoor Guide website, along with an accurate description of the walk. The films that we make are a valuable resource for disabled people who can watch them from the comfort of their own home and make an informed decision as to the suitability of their own wheelchair for the walk. 

I use a variety of wheelchairs myself, from my manual wheelchair to my all-terrain electric powered 4x4 TerrainHopper and I've been surprised by the number of emails I've received from people who are not wheelchair-users. They have chosen my walking routes because they either have children in buggies or because their dog cannot climb over stiles. My husband claims he's in this category too. One gentleman said to me that he never really understood why I was 'banging on about accessibility' until he had to have a hip replacement and could no longer climb over the stiles. 
I am passionate about creating a countryside for all and it's through my work with TOG that I am able to reach out to the people who can make the decisions and changes. I'm an active campaigner in the field of accessibility, particularly in the countryside. Slowly but surely, we are making a difference. We are making the inaccessible accessible for everyone.
About her personal favourite walks, Debbie said:
I have made the most of lockdown by exploring walks near my home in Cumbria and the Yorkshire Dales National Park. My favourite walks would have to be ones that take me into the mountains. Currently I am working my way through the top 30 peaks in the Yorkshire Dales – The Dales 30. Some are possible, some are not.  We look for routes which follow bridle paths, which by their very nature should be stile free. I love the Eden Valley as the scenery is stunning.  More of my walks can be found on The Outdoor Guide. I have pledged to wheel 1,000 miles in 2021.  I hope other people with disabilities will pledge it too!
We wish Debbie all the best for her challenge and thank her for kindly talking to our community.
To learn more about accessible routes around the UK, visit The
Outdoor Guide's access webpage
and prepare to be inspired for when lockdown comes to a much-needed end.
Over to you:
• Have you been on any wintery walks over the festive period?  If so, were they easy to get around?
• What obstacles do you tend to face when visiting green spaces?  What could be improved?
• And lastly, do you have any wintery pics you want to share to brighten up this cold Tuesday?  Drop them below!
Online Community Co-ordinator
Want to tell us about your experience on the online community?  Talk to our 
chatbot
 and let us know.