Would you go vegan?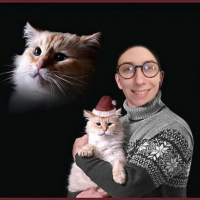 This January is
Veganuary
, which is a campaign that challenges you to eat a vegan diet for the month of January.
Since 2014, Veganuary has inspired and supported more than one million people in 192 countries to try vegan for January – and beyond.
The Guardian
have reported that Veganuary 2021 is the biggest yet:
A record 500,000 people have signed up to the Veganuary challenge to eat only plant-based foods for a month. The milestone is double the number who pledged to go vegan for January in 2019.
There are lots of reasons why you might like to try eating vegan for a month, from the
reduced environmental impact of your diet (BBC)
 to the
potential health benefits (BBC)
. It doesn't have to be difficult or expensive either, as you'll see below. I know we're already into our first week on January, but it's not too late to get started. 
Getting started
Veganuary have helpfully outlined some
must-know tips to help you get started
. I've picked out a selection and listed them below.
Plan
Plan your meals! Think about what meals you might like to eat, and what snacks you might like to have in, ahead of time so that you can buy anything you might need. 
Look out for 'accidentally vegan' foods you already have
If you take a look through your cupboard, you might find that many of the items you have in stock are already vegan. Keep your eye out for pasta, rice, peanut butter, most breads, tinned tomatoes, chickpeas and kidney beans, jam, curry pastes, baked beans, many crisps and biscuits, tea, and coffee.
Ease yourself in
There's no need to completely overhaul your diet if you don't want to. There are now more vegan alternatives on the market than ever, so you don't have to give up those familiar comforts. Fancy a sausage sandwich? Have on with vegan sausages. Hankering for some ice cream? Try one of the many dairy-free vegan alternatives.
Be persistent
You might try your first vegan meal or alternative and automatically think the diet isn't for you. The truth is that there's a huge variety of ingredients and recipes out there, so it's worth trying out lots of different foods and combinations to find what works for you.
Nutrition
Lots of people hold the view that it's difficult, or even impossible, to get the nutrients you need from a plant-based diet, but this doesn't have to be the case. Veganuary have
addressed some of the concerns people have about vegan diets
, and I've picked out two examples that you can read below. Of course if you're worried about your diet or think you might be deficient in something, you should speak to your GP.
Protein
...protein is in almost every single food we eat. Of course, there are better sources than others, but it is not difficult to reach the recommended daily intake as a vegan.  

Some of the best sources include tofu, tempeh, vegan sausages made from pea or soy protein such as Linda McCartney or Richmond Meat-Free; lentils, chickpeas, black beans, baked beans and edamame; seeds, nuts and nut butters; quinoa, oats, rice and grains. Even vegetables contain protein!  

A typical day's food that exceeds protein requirement might be: 
Oatmeal with a sprinkle of almonds or seeds – 12g 
One hummus and falafel wrap with a three-bean salad – 24g 
Veggie sausages with potatoes, peas and broccoli -30g
Calcium
Just as meat does not have the monopoly on protein, milk does not have the monopoly on calcium! Beans and greens tend to be calcium-rich, so eat plenty, including black turtle beans, kidney beans, soya beans, kale, watercress, okra and broccoli. You'll also find calcium in sweet potato, butternut squash and tofu, and if you snack on dried figs and almonds, you'll be getting a calcium hit again. Plant milks, including milkshakes, and yogurts are often fortified with it, too.  
Recipes
Google 'vegan recipes' and you'll get loads of results! There are absolutely loads of vegan recipes out there catering to different tastes and budgets. I've picked out a few
recipes from the Veganuary website
that I think look tasty:
Read next
Our 'Veg Pledge' post.
Chloe's Red Lentil Dahl recipe.
Over to you
Are you a vegan? Would you go vegan for a month? Do you have any questions about veganism? Do you know any good vegan recipes? 
Tagged:
Comments
Brightness
Categories
12K

Talk about your situation

21.3K

Talk about money

4K

Talk about your impairment