Home
›
Scope's online community
Employment and Support Allowance (ESA)
Do you know of any reasons for long Upper Tribunal delays?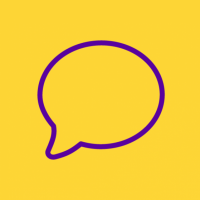 gentlegee1976
Member
Posts: 34
Connected
Hi All,

Just a quick question. After being refused permission to appeal by the FTT, I applied directly to the Upper Tribunal for permission to appeal against the decision to stop my ESA payments. This is after I only got 12 points at my FTT hearing. I have CFS/ME and have had it for 8 years.

In September last year, I received a notice from the UT judge granting me permission to appeal, and giving his reasons for doing so. There were numerous reasons according to the judge, although, in his words, he said he has focused on one, arguably rather narrow issue which was the issue of the lack of coherence regarding the supersession from the previous decision that gave me LCWRA.

The case management directions said that -

1. The DWP representative is asked to provide a written response within one month of the date on which the notice is sent to the parties (that date being September 11th 2020).

2. I would then be asked to provide a reply to the DWP response, and would have one month to do so from the date on which that response was sent to me.

It has now been more than than 2 calendar months since the time limit for the DWP response expired (and a total of 90 days) and yet I have heard nothing back from the Tribunal Service at all.

Based on previous experiences, does anybody have any idea was to why things are taking so long and why I haven't heard anything back yet? It's stressful and quite frustrating for me to be honest.