International Paget's Awareness Day, how much do you know about the condition?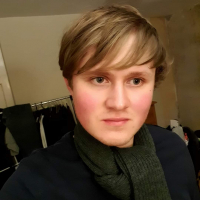 International Paget's Awareness Day
2021 is focusing on the important topic of treatment, its history and the research changing how Paget's disease may be managed in the future.
What is Paget's disease?
Paget's disease affects the normal repair and renewal process of bone. Throughout life, bone is renewed and repaired through a process called bone remodelling. Paget's disease is characterised by abnormalities in this process. The affected bone is renewed and repaired at an increased rate, adversely affecting the bone's structure. Bone affected by Paget's disease may be enlarged and misshapen.
Paget's disease can occur in any bone, often causes no symptoms and may be found by chance. For those with symptoms, these may include pain, deformity and fracture. Either single or multiple bones may be affected with common sites being the spine, skull, pelvis and thigh (femur).
The risk of developing Paget's disease increases with age and it is most commonly diagnosed in those over 50 years. It is the second most common metabolic bone disease after osteoporosis. Approximately 1% of people in the UK, over the age of 55 years, are thought to be affected.
Diagnosis and treatment
The condition can be identified in one of the following ways, but in many cases, Paget's disease is found by chance when tests are carried out for another reason:
Blood tests
X-rays
Bone scans
In some cases, Paget's does not cause any symptoms and requires no treatment, however a good assessment is still necessary. Treatment may be recommended if the affected bones are painful or if Paget's disease affects a site that might be expected to cause complications. Treatments include:
Available support
There is support out there for those with Paget's disease, including from:
Do any of you have experience of Paget's disease or know somebody who has the condition?
Online Community Coordinator
Did you receive a helpful reply to your discussion? Fill out
our feedback form
and let us know about it.
Comments
Brightness
Categories
12K

Talk about your situation

21.2K

Talk about money

4K

Talk about your impairment