Home
›
Scope's online community
Employment and Support Allowance (ESA)
Advice on ESA payments with Carers Allowance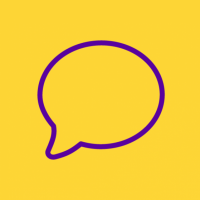 Apollo14LMP
Member
Posts: 25
Listener
Hello All,

Hope this post finds you all well. I need some advice please - I have been on ESA for some time - I have a joint claim with my wife in my name. Im in ESA SG for years .. I recently had to stop claiming the SDP we both received due to child leaving college FT education. Sadly I was unwell and could not get through to the DWP at all.

So I made a claim for carers allowance for both of us to claim for each other - this would stop the SDP entitlement. I get £52.22 work based occ pension which I told the DWP about of course. Today I got paid and only received £91.07 with my s Fund of £22.48 deducted Total £113.55 - with my occ pension included. My wife currently gets £67.25 per week  (Monday) for caring for me .. I dont get anything is this right.

I also think they have possibly overpaid me by around £30 a week possibly since September I cannot work out why ... as I applied for Carers so they should have stopped my SDP when I claimed I did get a letter that as I get ESA CB / IR that I cannot receive Carers .. so what should I be getting ??

I am new to Carers I dont want to claim UC unless my life depends on it  ... still suing the DWP and local council over UC failed claim from three years ago.  My case is due to be heard soon but the DWP are causing chaos for me and my legal team one way and another ... even the best legal minds in the UK are challenged by these people.

As we are both claiming for each other this bit loses me and I have never used Carers allowance so any advice is appreciated.

Take care stay safe folks ....