Home
›
Scope's online community
Employment and Support Allowance (ESA)
Help!! I'm self-employed, but don't pay NI. Am I entitled to ESA? How much could I get?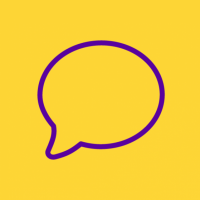 ClareB74
Member
Posts: 8
Listener
Hello. 
I have been self employed for the past few years, not earning enough to pay NI etc. It was from home and mainly keeping my brain busy a little. 
Anyways, I receive enhanced PIP on both indefinitely, but as my health has become worse, I just can't carry on with this business. 
I've been told about ESA. Would I be entitled to this? My hubby works from home 3 days a week to cover bills etc and a little over for emergencies etc. 

How much would I be entitled too? I'm in a powerchair, tube fed, very ill, constant pain.....you get the drift. 
We currently get a little disabled working tax credit, so I assume this will finish if I close my business down?........somebody told me I could get ESA, then have my name on hubby's business like a named partner, then we might still get some working credit, but didn't sound right to me. 
Any and all advice appreciated. I think I might have to pay for NI stamps even though I've not earnt enough?

it's all so confusing!!

 Thanks for listening. X