Home
›
Scope's online community
Coffee lounge
What is your favourite way of reading books?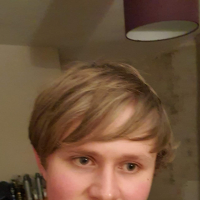 Ross_Scope
Posts: 4,131
Scope community team
National Reading Day
Today, January 23rd 2021, is National Reading Day, which is an annual event that aims to encourage people to read more, obviously. 
The ways in which we consume books
These days, having a physical print copy of a book is almost seen as the traditional way to read, due to the emergence of new and interesting ways to consume books. While to many there is nothing quite like having the physical copy to add to your collection, to others the opportunities brought by e-books and audiobooks have made reading much more accessible. 
Audiobooks
My personal favourite way to read books, which I imagine will also be the case for quite a few of you who have a visual impairment. Of course the most popular choice here is Audible because it has almost any book you can think of at a relatively decent monthly subscription, but there are alternatives out there:
If you are a podcast listener, you might want to browse the categories section of your podcast app, or search for "audiobooks" because there are an increasing number of them being made available on podcast platforms for free.
Your local library may offer a selection of audiobooks which will be accessed through either CD, memory stick or via a mobile application. It's definitely worth finding your nearest library and querying if they have audiobooks.
For those of you who do have sight loss, RNIB Reading Services is a fantastic scheme that enables you to access thousands of high quality audiobooks for free. Once signed up, the platform allows you to browse a library of audiobooks, any of which you can download to your phone.
E-books
These are almost the perfect option for those who love the feeling of owning a book and reading it themselves, but don't quite have the storage space to keep numerous physical books. While audiobooks aren't always guaranteed to be available for any given title, with an e-book you can almost always find one for any book you think of. 
By far the best option for consuming e-books is Amazon Kindle, which is a platform that hosts electronic versions of books, and when paired with a Kindle device it makes reading a breeze. Kindle books have
numerous accessibility options
 that allow you to customise your reading experience. Again however, like with audiobooks, it is always worth checking with your local library, as many do offer e-book lending services.
Your current reading recommendations
It's been a while since we heard about what you're currently reading, so feel free to tell us:
What are you reading right now?
What is your preferred way of consuming books? 
What will you be reading next?
Online Community Coordinator
Talk to our
chatbot
and give us feedback on the community.