Home
›
Scope's online community
Dealing with chronic pain
13 Year old needs help for mother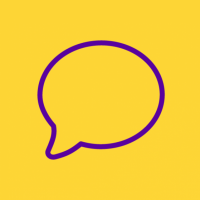 amira768
Member
Posts: 26
Connected
Hi everyone, hope all is well.

My name is Amira, I am from The Netherlands. I am 13 years old, becoming 14 in March. My mom has been dealing with chronic back pain for about 3/4 years now. I really need help. If anyone recognizes the symptoms im about to describe, please reply.

She has upper back pain, the level of pain depends on the day. But, the days where she feels "good" are rare. In 4 years I think ive only seen 2 days where her pain was very little.

The amount of pain also changes during the day, she could feel bad in the morning but then the pain could lessen in the afternoon and then become worse again in the evening. She sometimes feels a lot of pain on the right side of her back, and the other day the left side could hurt way more. Sometimes she even does not have any pain on one side of her back, but then the same side could be killing her the next day. So her pain is kinda irregular.

 She has tried all kinds of pain medications and therapies, but nothing worked so far. Please tell me if I need to provide more info. If anyone has some (general) suggestions as to what to do, please tell me. And if anyone recognizes these symptoms please tell me as well. Thank you.