Home
›
Scope's online community
Employment and Support Allowance (ESA)
CONTRIBUTION BASED/NEW STYLE ESA AND UNIVERSAL CREDIT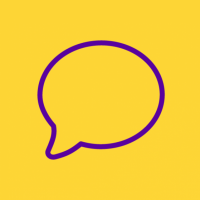 KatieH1967
Member
Posts: 6
Listener
Hi everyone. I am hoping that this group can give me some advice as I've tied myself in knots trying to find answers from UC and ESA.
In January this year, my partner and I found ourselves out of work and with nowhere to turn. My mental health had been deteriorating for a while and took a turn for the worse. I applied for ESA and we both applied for UC following advice at Jobcentreplus appointment. ESA (New Style/Contribution Based) was granted from 31 January 2020 and our joint claim for UC was granted.
Following completion of UC50 and subsequent telephone assessment, I was assessed as having LCWWRA and placed in the support group. We were therefore awarded an additional £341.92 in addition to the standard allowance of £594.04 from UC four weekly. ESA payments of £73.10 per week have been in place.
My partner commenced work again in July. Since then our UC payments have been zero due to his earnings and I have continued to receive the ESA payment of £73.10 per week.
i applied for PIP at the end of August and am waiting decision or assessment.
I have received two letters from Jobcentreplus headed 'Contribution Based ESA Is Due To End' as you will have received 365 days contribution based ESA on 5 February 2021, unless you are in the support group. I've tried ringing ESA, who referred me to query with UC. Following several attempts at trying to get a definitive answer using my journal, I'm stressed to death, going round in a circle and can't get any answers.
Please help...
As I am assessed as having LCWWRA following UC assessment, does that mean I am in the Support Group for ESA? 
From what I've read I assume the Work Capabilty Assessment resulting from completion of UC50 was for both ESA and UC. Therefore I believed my award of ESA would continue beyond 365 days?
If this is the case, can I stop our joint UC claim as this gives us zero benefits and wipes out all of my sickness benefits due to my partners earnings? 
If I am entitled to claim purely ESA in my own right, would this then continue and be payable at £113.55 per week instead of the £74.35 currently in payment? Currently ESA plus LCWWRA allowances are deducted from UC, which after my partners earnings leaves a UC payment of nil. It appears that my partners earnings shouldn't affect ESA and would then put us in a better position financially.

I would be grateful for any help or guidance as to what to do?