Home
›
Scope's online community
Coffee lounge
What small acts of dignity have made a difference to your healthcare experiences?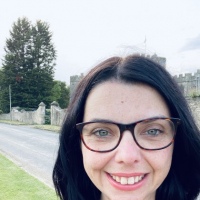 Cher_Scope
Posts: 4,071
Scope community team
Today (3 February 2021) is officially Dignity Action Day.  An annual event described by the Dignity in Care campaign as, "an… opportunity for health and social care workers, and members of the public to uphold people's rights to dignity and provide a truly memorable day for people who use care services.".

What does dignity in care look like?

Dignity is a complex word with many different interpretations.  One definition published on this
Nursing Times article
, describes it as,
"a fundamental human right. It is about feeling and/or being treated and regarded as important and valuable in relation to others".

Applying these principles to care, the
Dignity in Care team
advise practitioners should:
1. Have a zero tolerance of all forms of abuse
2. Support people with the same respect you would want for yourself or a member of your family
3. Treat each person as an individual by offering a personalised service
4. Enable people to maintain the maximum possible level of independence, choice and control
5. Listen and support people to express their needs and wants
6. Respect people's right to privacy
7. Ensure people feel able to complain without fear of retribution
8. Engage with family members and carers as care partners
9. Assist people to maintain confidence and positive self-esteem
10. Act to alleviate people's loneliness and isolation
What experiences of dignity in healthcare have you had?
Looking back over the times I've been in hospital, I've found the smaller gestures of dignity to have had most impact at the time on my care.  Some personal examples include:
• A nurse holding my hand during a colonoscopy and rubbing my arm when I was in pain.   
• A consultant taking the time to draw me a picture of my intestine to help explain what was happening inside my gut and exactly where.
• Simply being asked, 'But, how are you?' rather than questions concentrated on the functioning of my bowel.
Over to you:
What examples of dignity in care have you encountered?
What do you appreciate most from the care-team who look after you?
Let us know in the comments below
Online Community Co-ordinator
Want to tell us about your experience on the online community?  Talk to our 
chatbot
 and let us know.