Home
›
Scope's online community
Disabled people
My wonder cat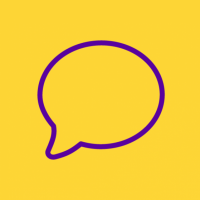 Oxonlady
Member
Posts: 406
Pioneering
I woke up this morning feeling much worse than usual, having been experiencing severe pain for several weeks and attending two hospital appointments this week. I felt totally drained, weak, had speech and memory problems etc and very quickly just felt that I was dying. My cat began behaving strangely. He was constantly circling me and crying loudly. He's never done this before.
I rang the GP surgery to be told to "ring tomorrow". Well that would have been too late...
I rang 111, who sent two Paramedics round. They recognised that I was having an Addisonian crisis and administered a Hydrocortisone injection. 
Gradually I began to feel more alive. 
As soon as I got the injection, my cat stopped crying and not a peep has been heard from him. Though he's still sticking close to me. 
Isn't it ironic that my cat obviously knew that I had an urgent health problem which the Surgery failed to recognise?