Home
›
Scope's online community
Coffee lounge
Happy Pancake Day!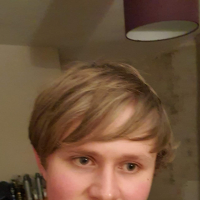 Ross_Scope
Posts: 3,192
Scope community team
Pancake Day
Yes! Today is Pancake Day, the day to create our own unique pancake and let everyone else find us weird for what we choose as toppings
What are your favourite pancake toppings?
Feel free to post your pancake pics, the more the merrier!
How do you eat your pancakes, rolled up or folded?
Fun pancake fact
The largest pancake was created in Rochdale, Greater Manchester, in 1994, by the Co-Operative Union, Ltd.
It was 49 foot (ft) wide and one inch thick. The pancake weighed three tonnes (that's the weight of an African elephant!).
Online Community Coordinator
Find out more about, and apply for, the
Community Co-production Group
.
Want to tell us about your experience on the community? Talk to our
chatbot
and let us know.
Tagged: