Home
›
Scope's online community
PIP, DLA and AA
PIP backpay going to dwp debt management for overpaid benefits?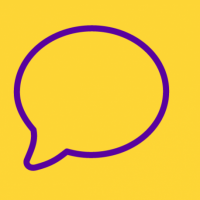 PrincessRuby
Member
Posts: 26
Connected
Hi, I'm new here and this is my first post and really hoping somebody/anybody can shed some light for me?
I had my PIP telephone assessment this morning, hoping for a good result. 
Before I ring next week and get my report sent out to me, I need to ask a question about (at the moment) a hypothetical question.
Last year I was overpaid my ESA payments due to a lapse in payments and my husband starting full time employment - I did phone the DWP and tell them he was starting work etc but the "advisor" never put it on the system!!
Now I'm not in receipt of any benefits, my question is about potential PIP backpay as I applied back in November so hoping I'll be awarded what I'm entitled to. Will this money be sent to the DWP debt management team to clear the debt? 
Also, does it matter that my ESA claim stopped in October and I applied for PIP in the November so they don't overlap at all?
Really hope that makes sense and someone can advise me!